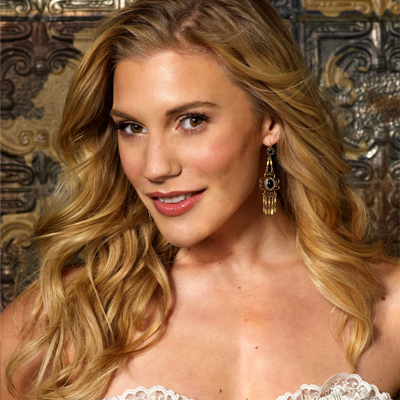 The Marvel fan community strongly believes that the ideal (and probably the only candidate) for Captain Marvel/Carol Danvers is Battlestar Galactica alum Katee Sackhoff. But it seems the star has denied the rumours, and has stated that she hasn't met with Marvel Studios regarding that role, or any other (yet).
Captain Marvel is currently one of of Marvel's ruling female characters and is considered a hot favourite to at least make a cameo in Joss Whedon's 'Avengers: Age of Ultron'.
Sackhoff's first left hints that she might be in talks after tweeting that she might have "super secret job" in the near future, reinforcing the fan theory that she will in fact play the first live action version of Carol Danvers. In recent interviews, Sackhoff has mentioned that she would love to play the character, citing that she could 'have fun with' the role.
Headed out for day one of a super secret job....I will send photo clues throughout the next 3 days! Clue #1 pic.twitter.com/1mVRmQKNmE

— Katee Sackhoff (@kateesackhoff) August 2, 2014
Clue #2 pic.twitter.com/giXoQB8y3W

— Katee Sackhoff (@kateesackhoff) August 3, 2014
Clue #3 pic.twitter.com/g94U1UFwWL

— Katee Sackhoff (@kateesackhoff) August 4, 2014
Although a few days later, she clarified that it's not a Marvel project. Still, the internet has not lost hope.
Clue #4 Secret Project NOT a @Marvel project. Xoxo

— Katee Sackhoff (@kateesackhoff) August 4, 2014
But with the latest interview with Vulture, she seems to have, unfortunately, dispelled all the rumours, saying, "At this moment, I have not sat down with anybody from Marvel for any role specifically." She did however leave open a glimmer of hope, "(That) doesn't necessarily mean that something with Marvel is completely off the table in the future. Any time I can play a strong female lead that's a role model, it's a good day." About the 'secret project' she's been tweeting about, she said, "(It's) not necessarily a movie and not necessarily a super hero that you would think of"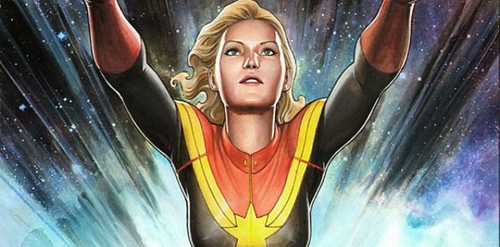 Now, this news will be heartbreaking to fans, especially since her iconic role as Starbuck on the critically acclaimed reimagining of Battlestar Galactica cemented her casting as the strong female character, much like Buffy Summers or Xena. And the internet is right, she would make a great Captain Marvel, whose introduction into the Marvel Cinematic Universe would not only be a smart move, but would also be an obvious one.
Carol Danvers is one of the most known Marvel females that Marvel Studios still has the rights to. She's smart, powerful and has been with the Avengers for decades. She also has ties to the Guardians of the Galaxy, which is now a major property that Marvel should make full use of. And with rumours floating around that Tony Stark might die in Age of Ultron, it's understandable that the Avengers' ranks will start to increase.
Here's a look at Sackhoff as Captain Marvel