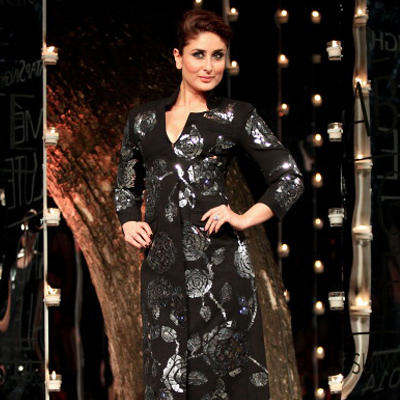 Guess what! Kareena Kapoor seems to have liked the trailer of Rani Mukherjee's upcoming film Mardaani a lot. So much that she has asked friend-director Rohit Shetty to make a film on female cops. In a recent interview, Kareena was quoted saying that she wants Rohit Shetty to make his next film on female cops.
Kareena, who stars in Rohit's upcoming Singham Returns is amazed by the way the director has characterised the cops in his film. Ajay Devgn who reprises his role as the tough cop Bajirao Singham seems to be a testimony to the indomitable spirit that exists in police officers all over the nation.
Kareena, who is rather too picky about her films now, wants to have an interaction with the female police officers from the country and hopes that Rohit shows Singham Returns to all the female officers as well. According to the Jab We Met heroine, all other cop films show the police in a rather comical manner or as lumpmen but Singham Returns makes all the difference.
Singham Returns has already booked an Independence Day release and this will star Ajay Devgn and Kareena Kapoor in lead roles once again after Satyagraha which released last year.