The actress is seen with minimal make-up as she blushes while asking for advice.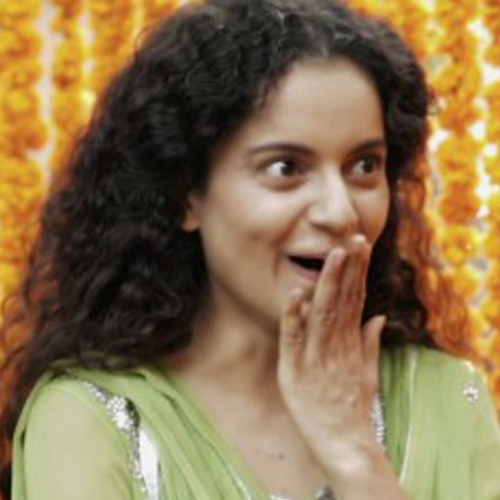 After playing glamorous roles in Fashion, Gangster and Krrish 3 Kangana Ranault has gone in for a de-glam role in upcoming film Queen.
Playing the lead role of Rani in the movie, the 26-year-old actress appears as a coy woman who is seeking honeymoon advice in the new teaser of the film.
The actress asks random people for tips to help her on her honeymoon as she blushes and giggles playing the girl next door who is going to get married soon.
"Hello myself Rani. Woh mujhe pyaar se queen kehte hain. Hum logon ki do din mei shaadi ho rahi hai. Hum logo ka honeymoon hai, foreign country ja rahe hain, Paris aur Amsterdam. Humara pehla honeymoon hai. Aapke paas koi mazdaar tips ho nth aap bhi bhej dena," says Kangana in the video as she plays a charachter that is opposite to the ones she has played so far.
A breath of fresh air, video captures the pre-wedding jitters as Kangana dressed in a green salwar kameez with almost no make-up on goes on a vox-pop spree in the video of the film that is set for release on February 28, 2014.
Watch the video: