Maintaining continuity for the actress' gradually fading mehendi on her hands proved to be quite a challenge for filmmaker Vikas Bahl.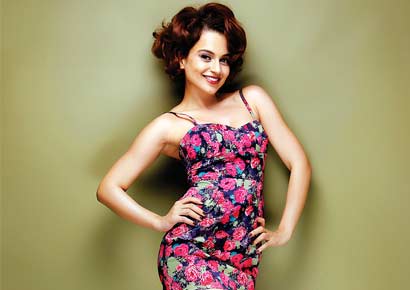 While filmmaker Vikas Bahl's upcoming film is generating a lot of buzz thanks to its interesting storyline of a bride going alone for the honeymoon, what many are not aware about is that Kangana Ranaut is shedding her sexy image and going de-glam in this one as the protagonist.
"Kangana plays a simple middle-class girl from Delhi, so we decided to keep her make-up to a minimum and have styled her realistically as well," says an insider about the film Queen.
However, while the look and styling was easy to maintain, what proved to be a daunting task was the mehendi. "Since Kangana is shown to be wearing mehendi on her hands as she walks out of the marriage, she had to sport it prominently on her hands all through. But since that day, the mehendi effect had to look like it was fading naturally over a period of time. And this turned to be quite an issue," reveals a source.
Since the film has not been shot in a linear way, and some scenes have already been shot abroad, maintaining this fading mehendi look got challenging for the filmmaker who is known to be a stickler for maintaining continuity. "We are shooting some portions in Delhi, and Vikas has hired two assistants to check on her mehendi continuity alone. Every day Kangana would take nearly three hours just to get her hands done correctly," adds the source. The shooting for Vikas's film which is his next after the National award winning Chillar Party is scheduled to continue there for a week more.