In her next movie, she will play a Cerebral Palsy victim.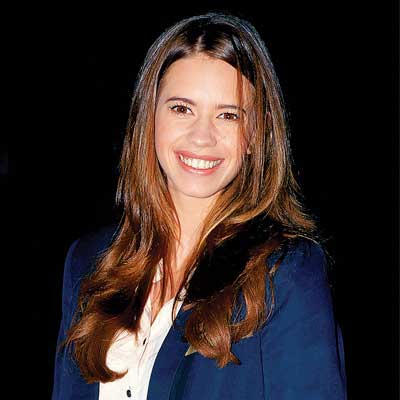 Kalki Koechlin is undoubtedly the queen of quirky characters. She has played several out-of-box characters — a teen prostitute in Dev D, a Britisher in search of her father moonlighting as a masseur in That Girl In Yellow Boots or a wayward hedonistic girl on the brink of a disaster in Shaitaan — and she has now moved to the biggest challenge of her career. In her next film, Margarita, With A Straw she will be playing the character of a girl who's bound to a wheelchair due to Cerebral Palsy.
The film's title Margarita, With A Straw referring to the cocktail drink, suggests the immobilised wheelchair-bound girl's determination to have fun in life. Kalki had to prepare for months for the part, and that included visiting a disability centre for a period of time.
Says Kalki, "Comparing me to Daniel Day-Lewis is raising the bar too high. But I am working hard to give it my best shot. It's been tough work getting right the physicality of the character. I've been working for six months at a centre for disability in Bandra called Adapt."
Kalki has been working closely with a person suffering from Cerebral Palsy. "She is a lady named Malini Chib-Alur. She is a prominent member of the disability centre. She has Cerebral Palsy." The film that's being shot in Delhi also stars Revathy and Sayani Gupta. The film is being directed by Shonali Bose.
Daniel's character
Daniel Day-Lewis's cerebral palsy stricken character in 1989's My Left Foot fetched him his first Oscar for Best Actor. It was the true story of an impoverished Irish man Christy Brown who uses his only movable limb, his left foot to become a celebrated writer. Daniel spent months preparing for the part and apparently spent all his shooting time on the wheelchair when the camera was off.