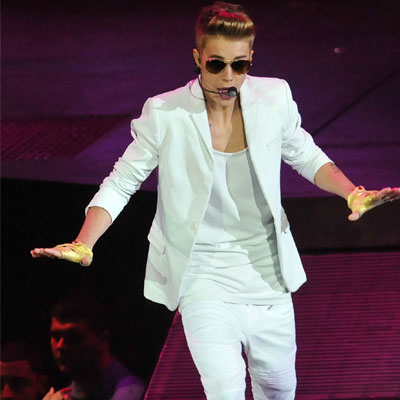 Justin Bieber has been released after being held at Teterboro airport as officials suspected that he was carrying marijuana on his private plane.
According to TMZ, the Canadian pop star had chartered a jet for his dad and entourage of friends to attend the Super Bowl pre-parties, but the plane was ordered held until drug-sniffing dogs could check it out, Fox News reported.
According to the New York Post, the 'Baby' singer was held for several hours before being cleared by the customs officials, who had detected a strong odor of pot when the plane arrived.
Bieber was recently charged with assault in Toronto and is already facing a driving under the influence case in Miami and remains under investigation for felony vandalism in California.