The infamous singer got himself inked with the art of famous street artist known for his socially hard hitting artwork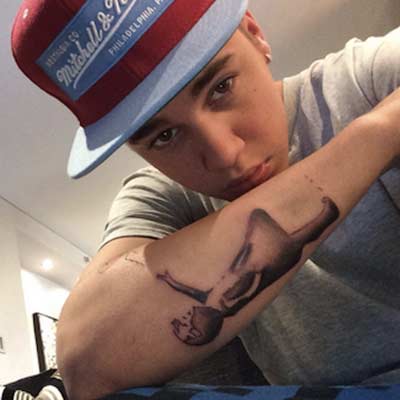 The 20-year-old singer, known more for his off stage antics, recently got himself inked, again.
This time however, the subject of his tattoo was inspired from the ubiquitous and increasingly popular street art by the anonymous artist simply known only as 'Banksy'.
The art that is referred to as the 'Balloon Girl' is extremely popular among the contemporary art lovers, including some celebrities like Kate Moss and the Beckhams.
Here's a look at the tattoo that he shared on social media with the caption: "Don't let your dreams float away"
— banksy (@banksyny) March 11, 2014
View more art by Banksy, here: Street art in New York by renowned graffiti artist Banksy