Age of the geek, indeed. 2014 brings a slew of exciting and highly anticipated movies to the big screen. Bucky Barnes returns as The Winter Soldier, the most famous lizard of all time gets a reboot, Thorin and Bilbo's journey finally gets its epic conclusion, not to mention the time travelling mutants, a bad ass raccoon in space and the return of the wall crawler; yes, 2014 has something for everyone.
But one should know when to ask for leave, when to re-watch the old movies to get ready for the new and of course get psyched for Christopher Nolan's return to directing with a movie filled with worm-holes and converging time-lines.
So here's a look at some of the sci-fi movies 2014 has in store for you.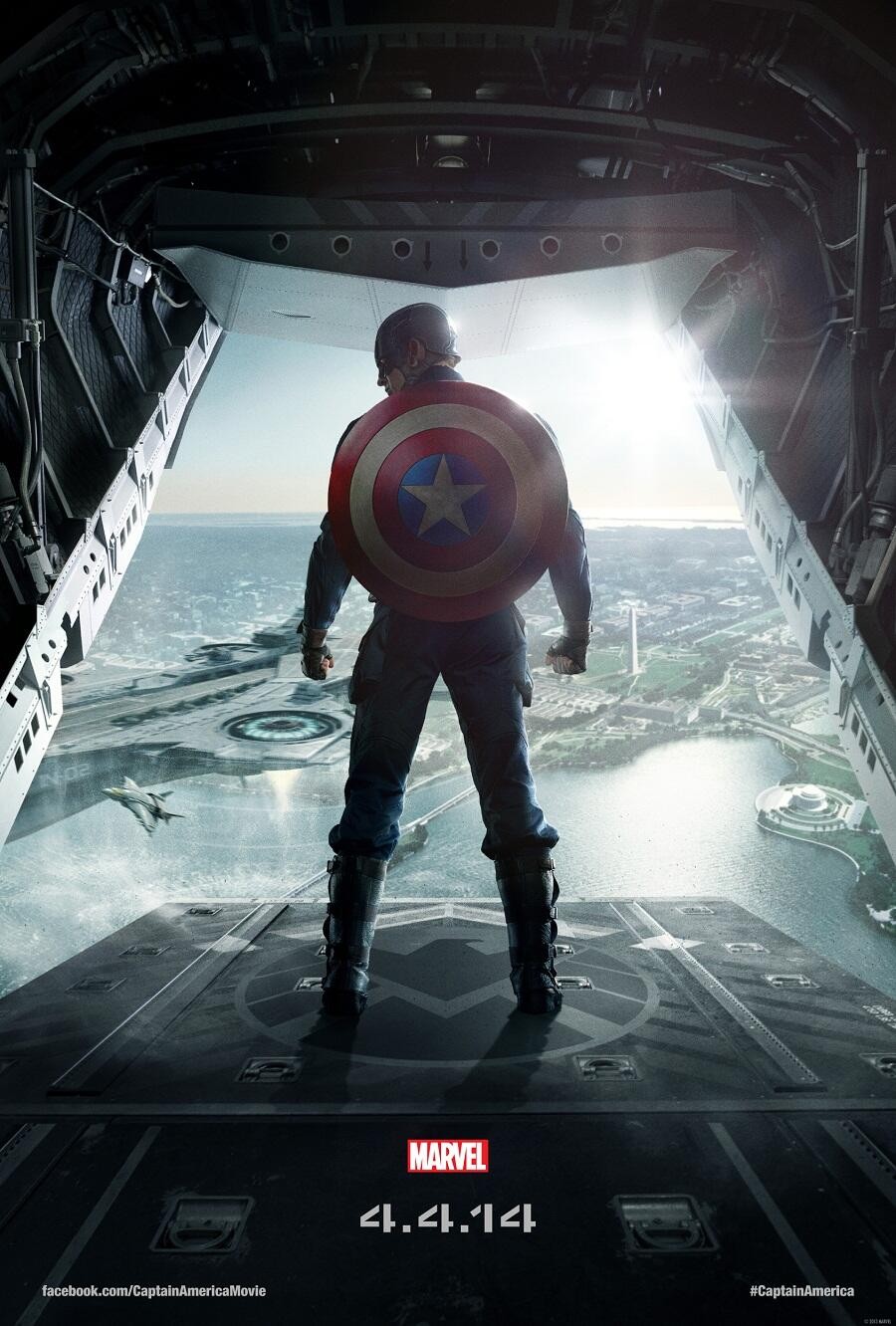 Captain America - The Winter Soldier
Set two years after the battle of New York in The Avengers, Steve Rogers now lives in Washington DC struggling to survive in the modern world. S.H.I.E.L.D however needs his help to stop a covert operative. He teams up with the Black Widow and later on the Falcon to eventually face off against a powerful adversary - The Winter Soldier.
Cast - Chris Evans, Scarlett Johansson, Sebastian Stan, Anthony Mackie, Cobie Smulders, Frank Grillo, Emily VanCamp, Hayley Atwell, Robert Redford, Samuel L. Jackson.
Release Date - April 4, 2014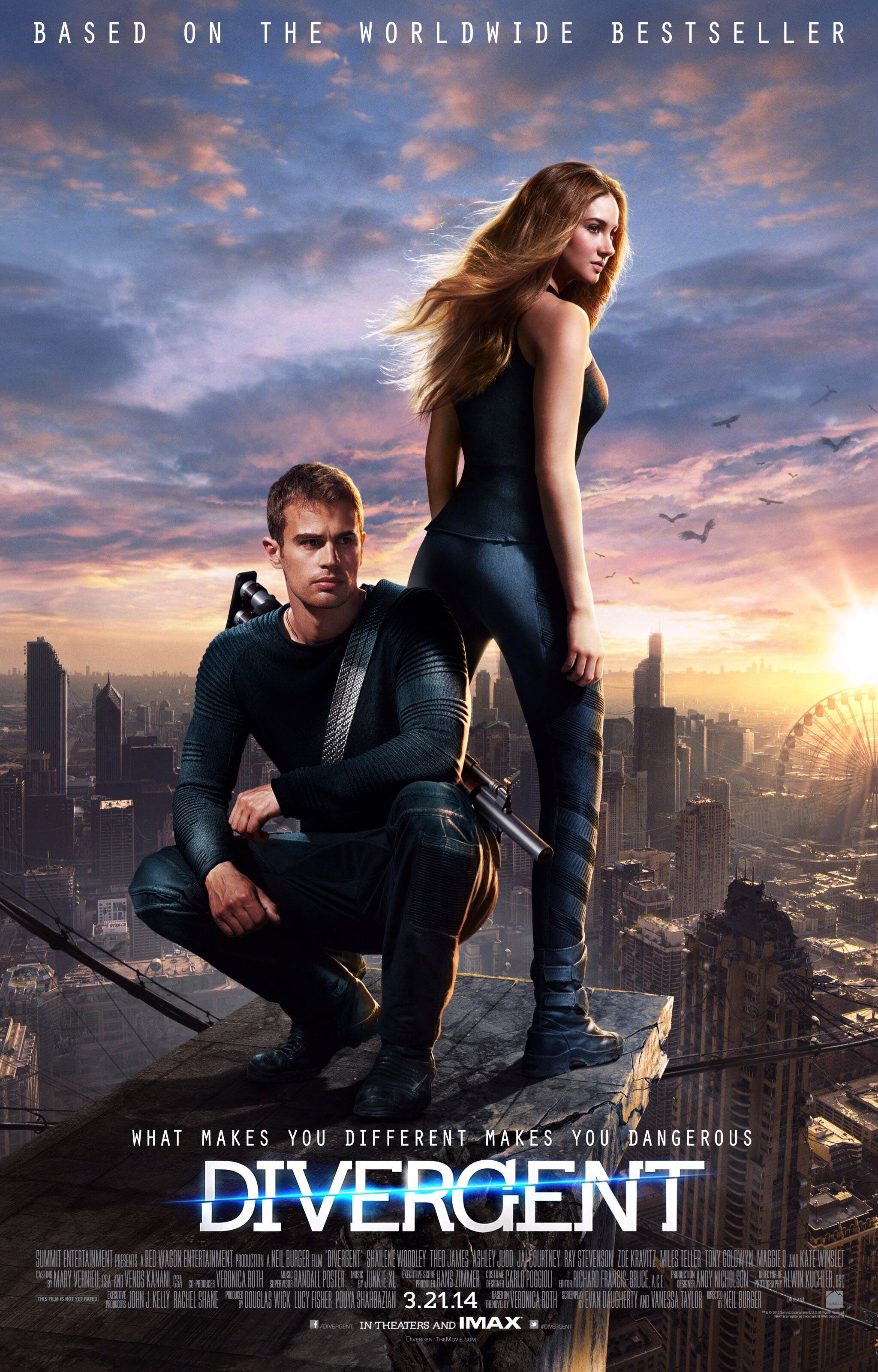 Divergent
Based on the best selling novel by Veronica Roth, Divergent explores a dystopian post-apocalyptic version of Chicago and revolves around Beatrice 'Tris' Prior, an outcast who is the centre of a plot that could stir up a whole world of chaos in a seemingly perfect society.
Cast - Shailene Woodley, Theo James, Zoe Kravitz, Ansel Elgort, Maggie Q, Jai Courtney, Miles Teller, Kate Winslet.
Release Date - March 21, 2014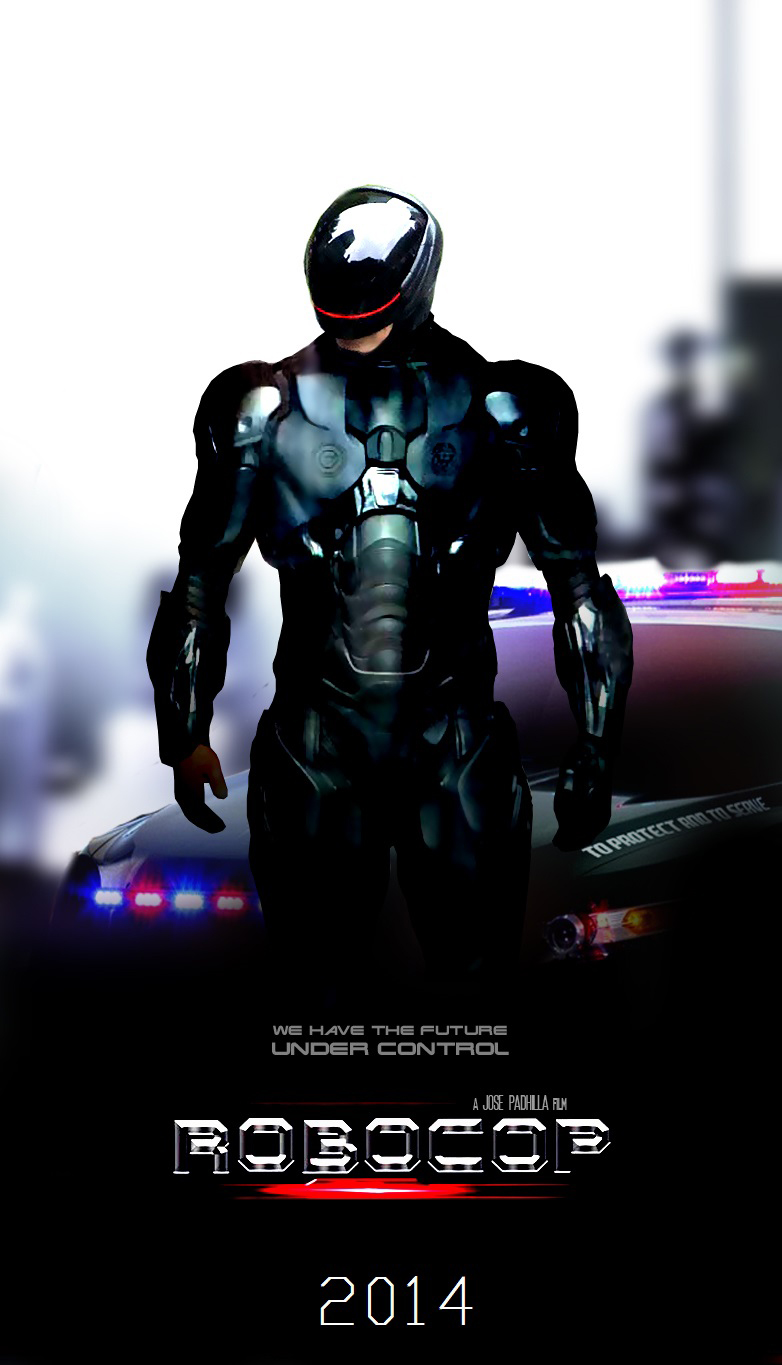 RoboCop
The forth instalment of the franchise, and acting as a reboot to the original trilogy, RoboCop re-imagines the origins of Alex Murphy while keeping most of the original plot-lines. In 2028 Detroit, when Alex Murphy (Joel Kinnaman) - a loving husband, father and good cop - is critically injured in the line of duty, the multinational conglomerate OmniCorp sees their chance for a part-man, part-robot police officer.
Cast - Joel Kinnaman, Douglas Urbanski, Abbie Cornish
Release Date - February 12, 2014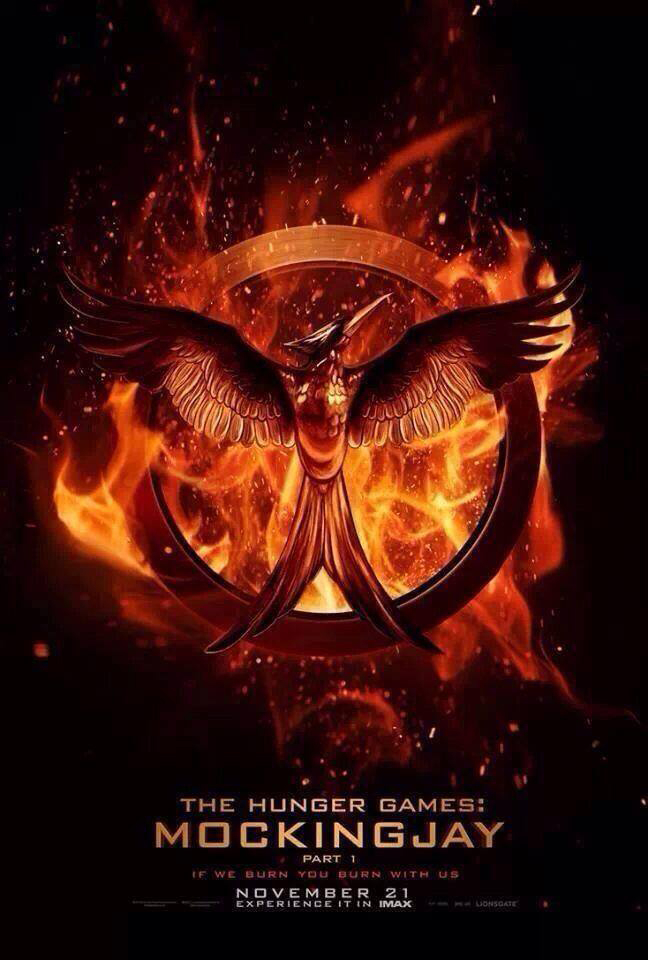 The Hunger Games - Mockingjay Part 1
Jennifer Lawrence reprises her role in the third instalment of The Hunger Games franchise. After the events of the last film, Katniss Everdeen reluctantly agrees to lead the districts of Panem in a rebellion the Capitol. As the war erupts, Katniss must decide who to place her trust in and who in the end will stand by her side when she needs it the most.
Cast - Jennifer Lawrence, Josh Hutcherson, Liam Hemsworth, Woody Harrelson, Elizabeth Banks, Phillip Seymour Hoffman, Julianne Moore, Jeffrey Wright, Jena Malone, Sam Claflin, Donald Sutherland.
Release Date - November 21, 2014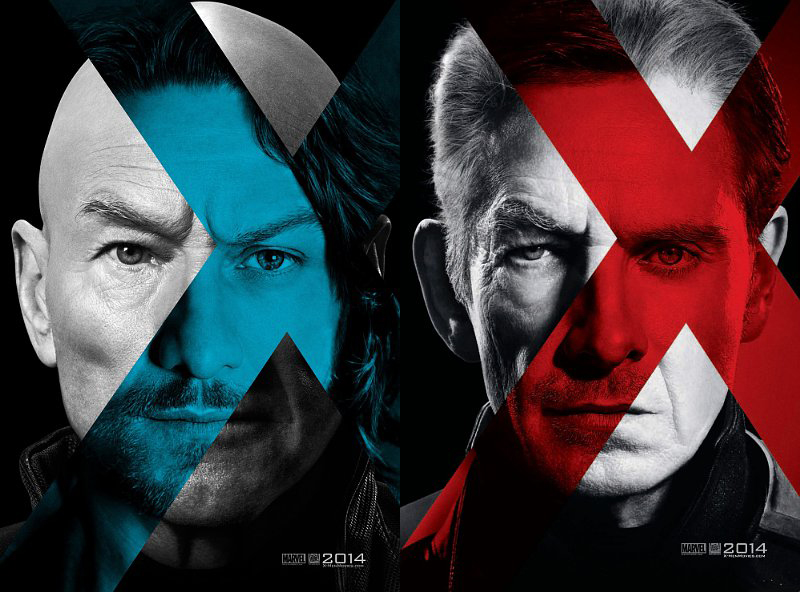 X-Men - Days Of Future Past
The film, a sequel to both 2006's X-Men: The Last Stand and 2011's X-Men: First Class, as well as a follow-up to 2013's The Wolverine; will feature a wide range of characters from all across the X-Men film franchise. The assembled X-Men will fight through two time-lines to ensure the survival of their species.
Cast - Hugh Jackman, James McAvoy, Michael Fassbender, Jennifer Lawrence, Halle Berry, Ellen Page, Peter Dinklage, Ian McKellen, Patrick Stewart.
Release Date - May 23, 2014
Interstellar
In his highly anticipated return to directing, Christopher Nolan brings us Interstellar. The upcoming science fiction film revolves around a team of space travellers who journey through a wormhole. Nolan used an already existing script written by his brother Jonathan Nolan and combined it with his idea for the feature film.
Cast - Matthew McConaughey, Anne Hathaway, Jessica Chastain, Bill Irwin, Ellen Burstyn, Michael Caine.
Release Date - November 7, 2014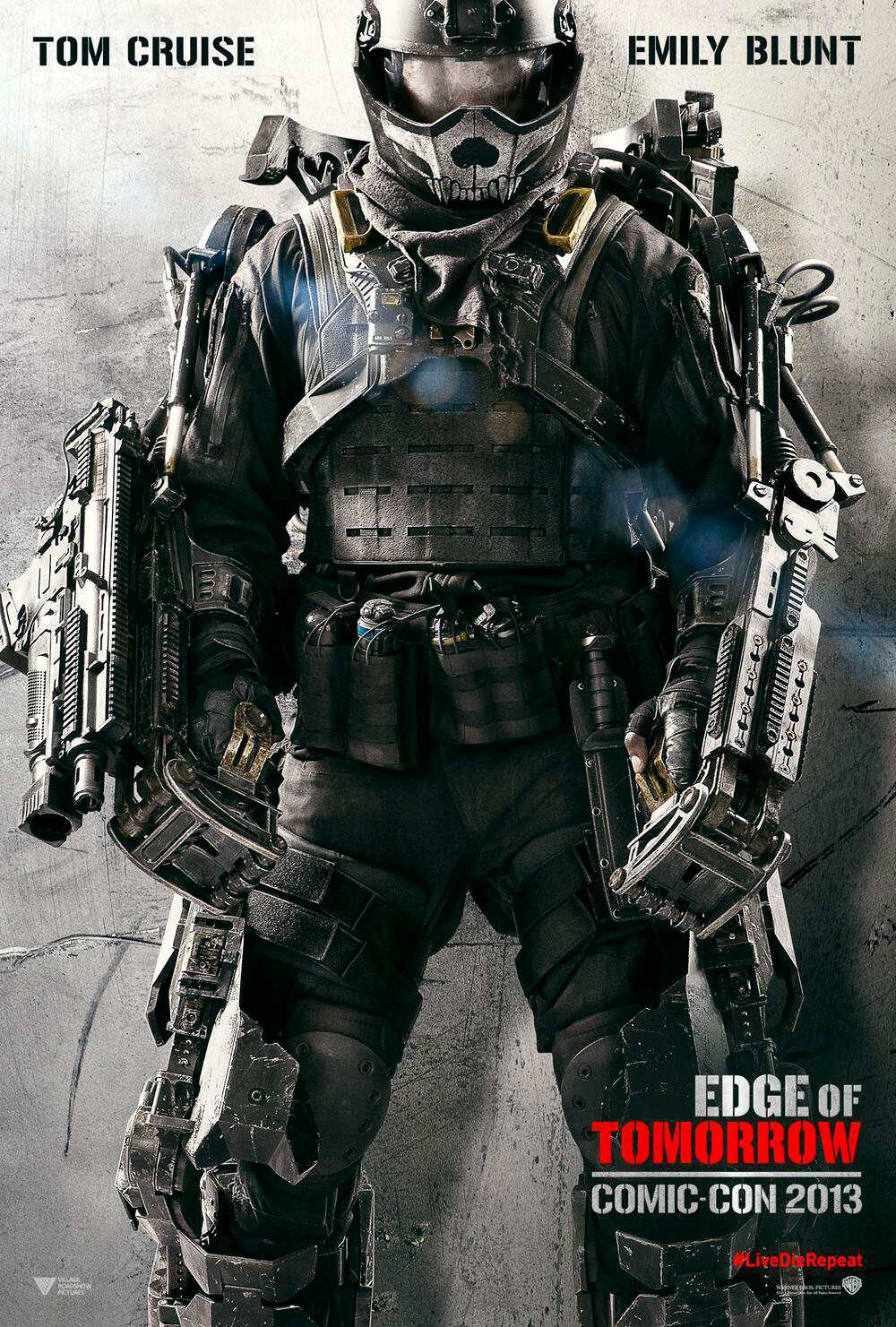 Edge Of Tomorrow
The film revolves around Lt. Col. William Cage (Tom Cruise) and Special Forces soldier Rita Vrataski (Emily Blunt). The Earth has been invaded by a hostile alien race known as Mimics, and humanity is fighting for their survival. The twist in the film is that Cage keeps returning to the battle via a time loop and relives the defeat of mankind
Cast - Tom Cruise, Emily Blunt, Bill Paxton, Kick Gurry.
Release Date - June 6, 2014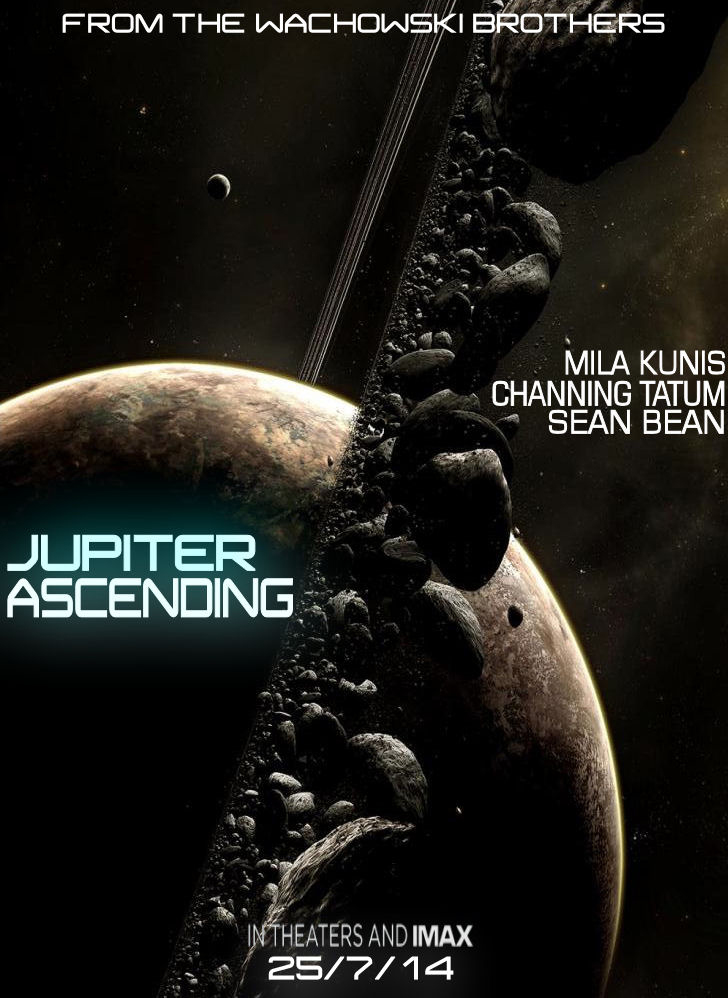 Jupiter Ascending
Jupiter Ascending is set in a time where humans and aliens co-exist, and mankind has breached the frontiers of space. The film revolves around Jupiter Jones (Mila Kunis), a Russian nobody whose DNA could mark her as the universe's next rightful leader.
Cast - Mila Kunis, Channing Tatum, Sean Bean, Eddie Redmayne, Douglas Booth, Tuppence Middleton, Doona Bae, James D'Arcy.
Release Date - July 18, 2014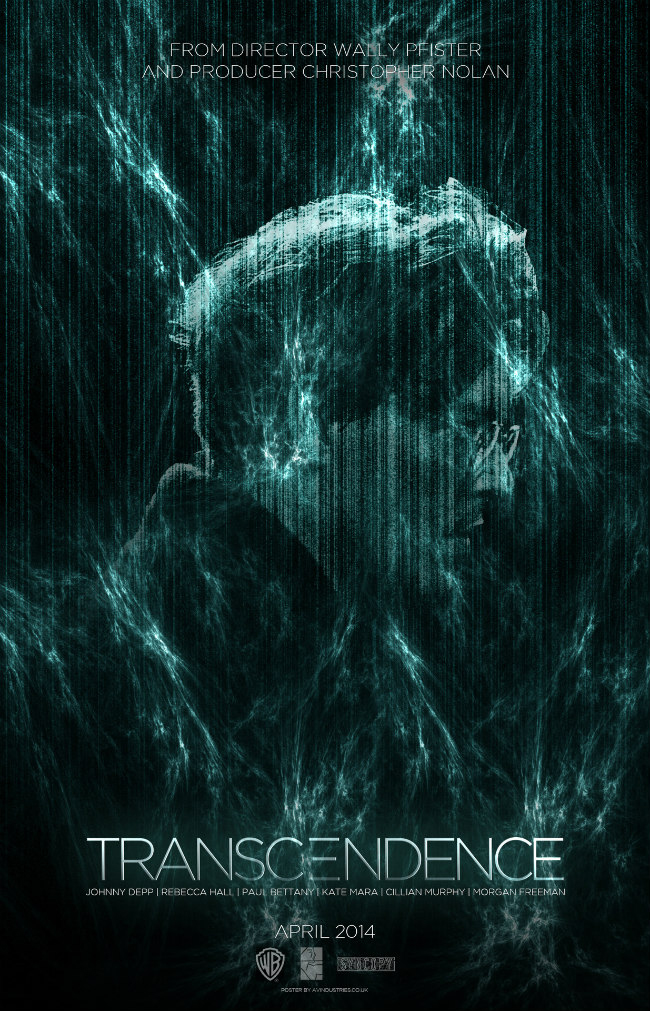 Transcendence
What would you do in a world where computers can transcend the abilities of the human mind? Would that be a boon or a curse? In Transcendence, two leading scientists work toward their goal of the Technological Singularity, as they face of against a radical anti-technology organisation that aims to prevent them from doing so. The film marks the directorial debut of Wally Pfister while Emma Thompson and Christopher Nolan have signed on as Executive Producers.
Cast - Johnny Depp, Rebecca Hall, Paul Bettany, Morgan Freeman, Kate Mara, and Cillian Murphy.
Release Date - April 18, 2014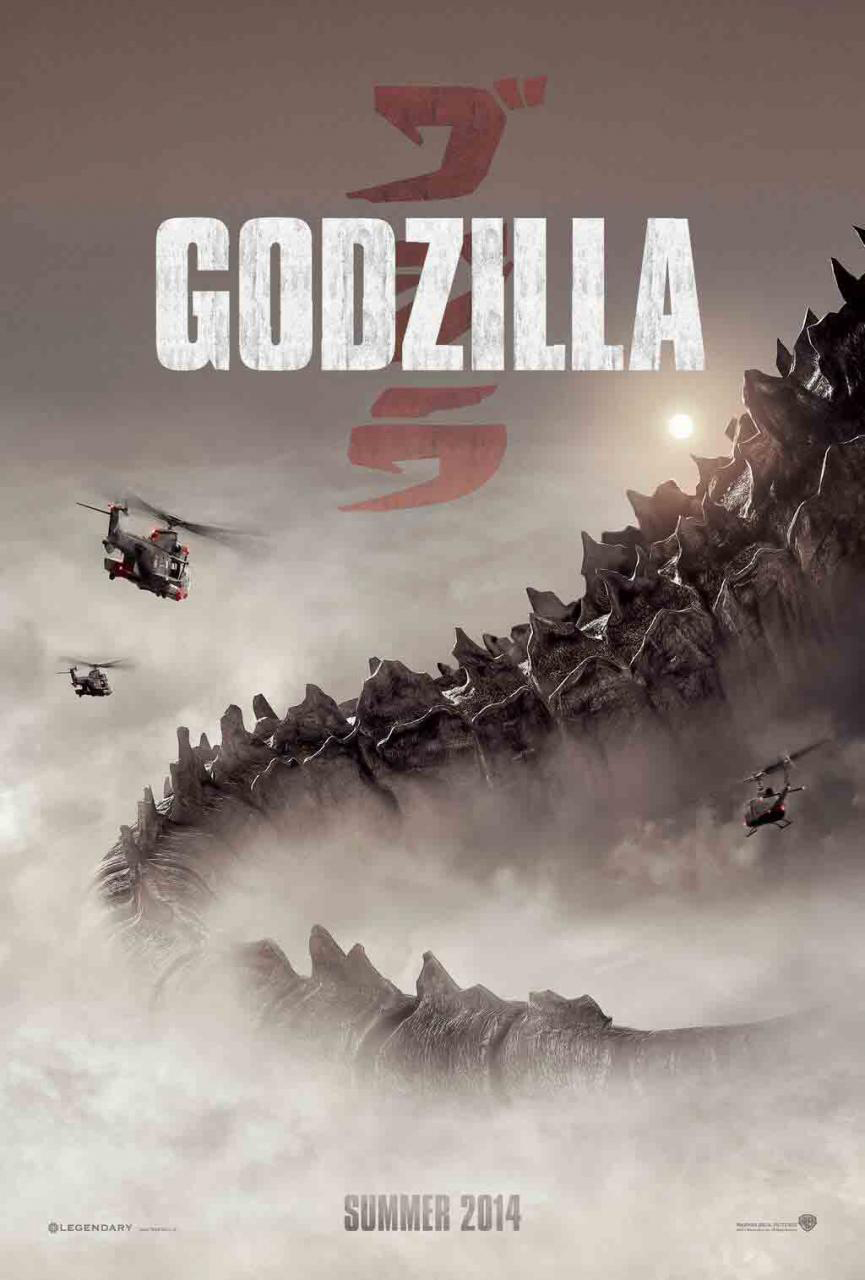 Godzilla
"An epic rebirth to Toho's iconic Godzilla, this spectacular adventure pits the world's most famous monster against malevolent creatures who, bolstered by humanity's scientific arrogance, threaten our very existence"—Legendary Pictures.
Cast - Aaron Taylor-Johnson, Bryan Cranston, Elizabeth Olsen, Ken Watanabe, Juliette Binoche, David Strathairn, Sally Hawkins.
Release Date - May 16, 2014 (North America); July 25, 2014 (Japan)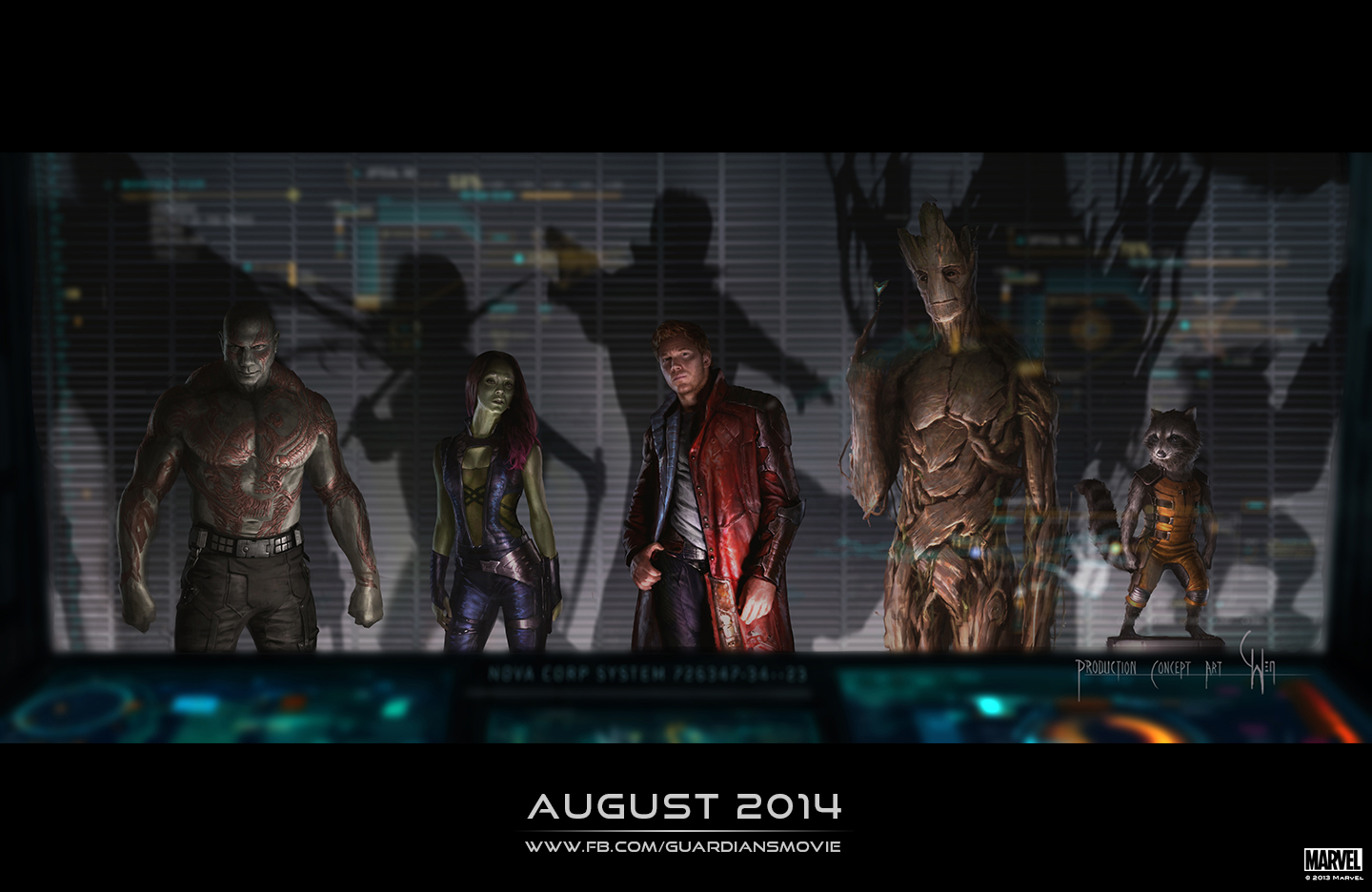 Guardians Of The Galaxy
One of the longest running comics in Marvel's history finally gets a live action adaptation. The movie focuses on the primary team comprising of Peter Quill - a human-alien hybrid, and aliens, Gamora, Rocket Raccoon, Drax the Destroyer and Groot. The film also largely ties in with the already intricate Marvel Cinematic Universe.
Cast - Chris Pratt, Zoe Saldana, Dave Bautista, Vin Diesel, Bradley Cooper, Lee Pace, Michael Rooker, Karen Gillan, Djimon Hounsou, John C. Reilly, Glenn Close, and Benicio del Toro
Release Date - August 1, 2014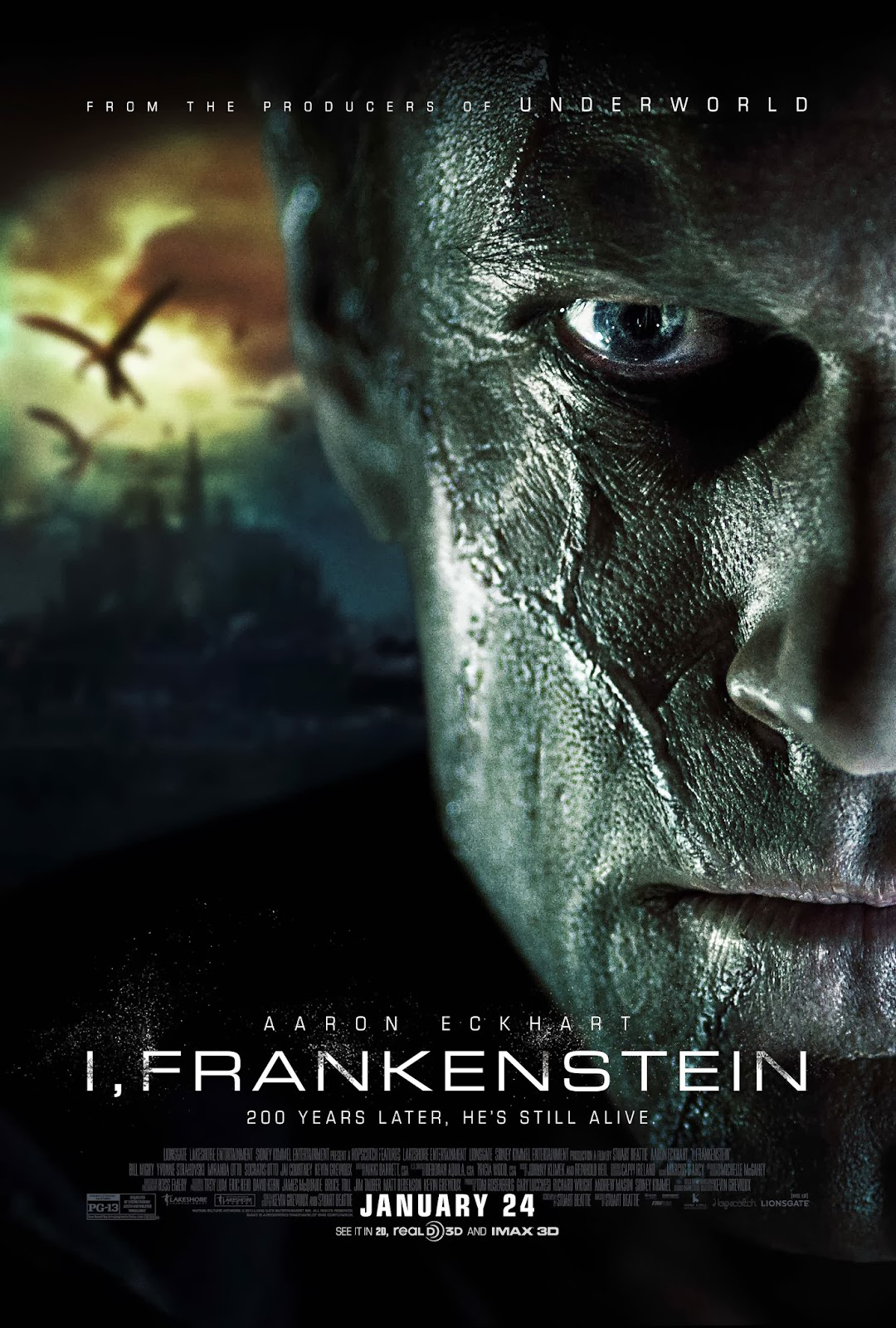 I, Frankenstein
In a modern retelling of Mary Shelley's classic story, Frankenstein's monster adopts the name Adam and becomes involved in an all out war between gargoyles and demons.
Cast - Aaron Eckhart, Bill Nighy, Yvonne Strahovski, Miranda Otto, Jai Courtney.
Release Date - January 24, 2014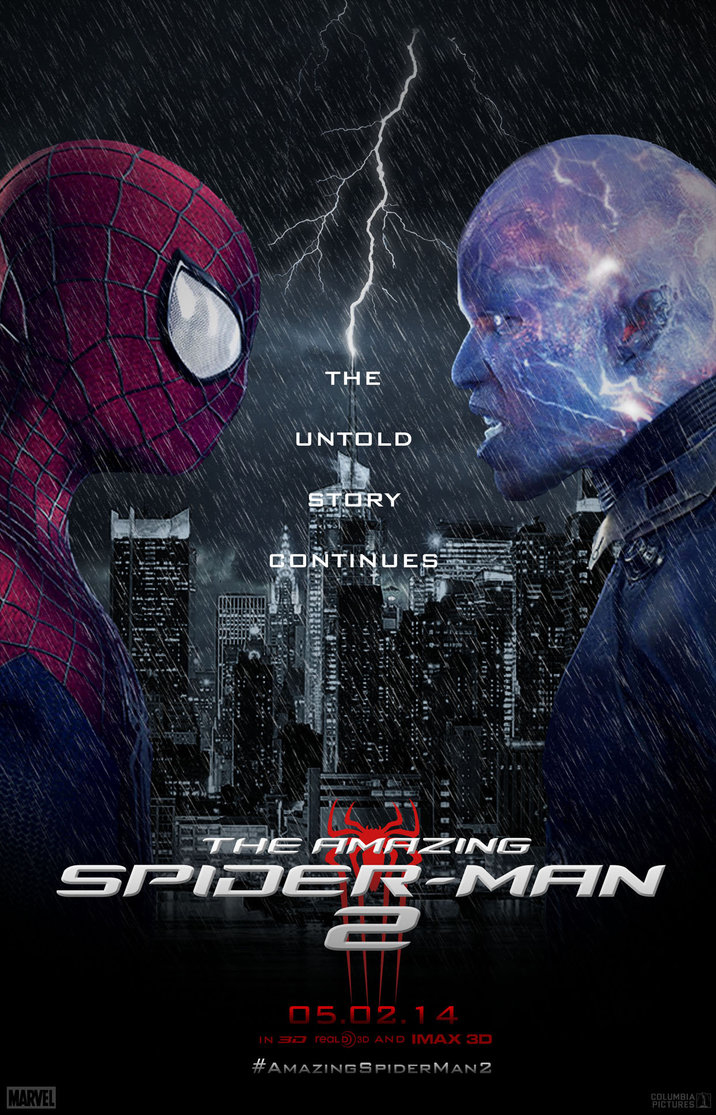 The Amazing Spider-Man 2
The film will deal with Peter Parker (Spider-Man) continuing to be burdened with his new found responsibilities as the web-slinging hero of New York. It will also see the introduction of Electro and Rhino as the main villains, previously not seen in past live action renditions of Spider-Man related films.
Harry Osborn, long time friend of Peter's, will also make his first appearance in this series. Gwen Stacy, May Parker, Ben Parker and Captain George Stacy return from the first film. Chris Cooper is set to appear as Norman Osborn, the original Green Goblin from the comics, as well as Spider-Man's and the Marvel Universe's most persistent adversaries.
Cast - Andrew Garfield, Emma Stone, Sally Field, Martin Sheen, Jamie Foxx, Dane DeHaan, Paul Giamatti, Denis Leary, Colm Feore, Chris Cooper.
Release Date - April 17, 2014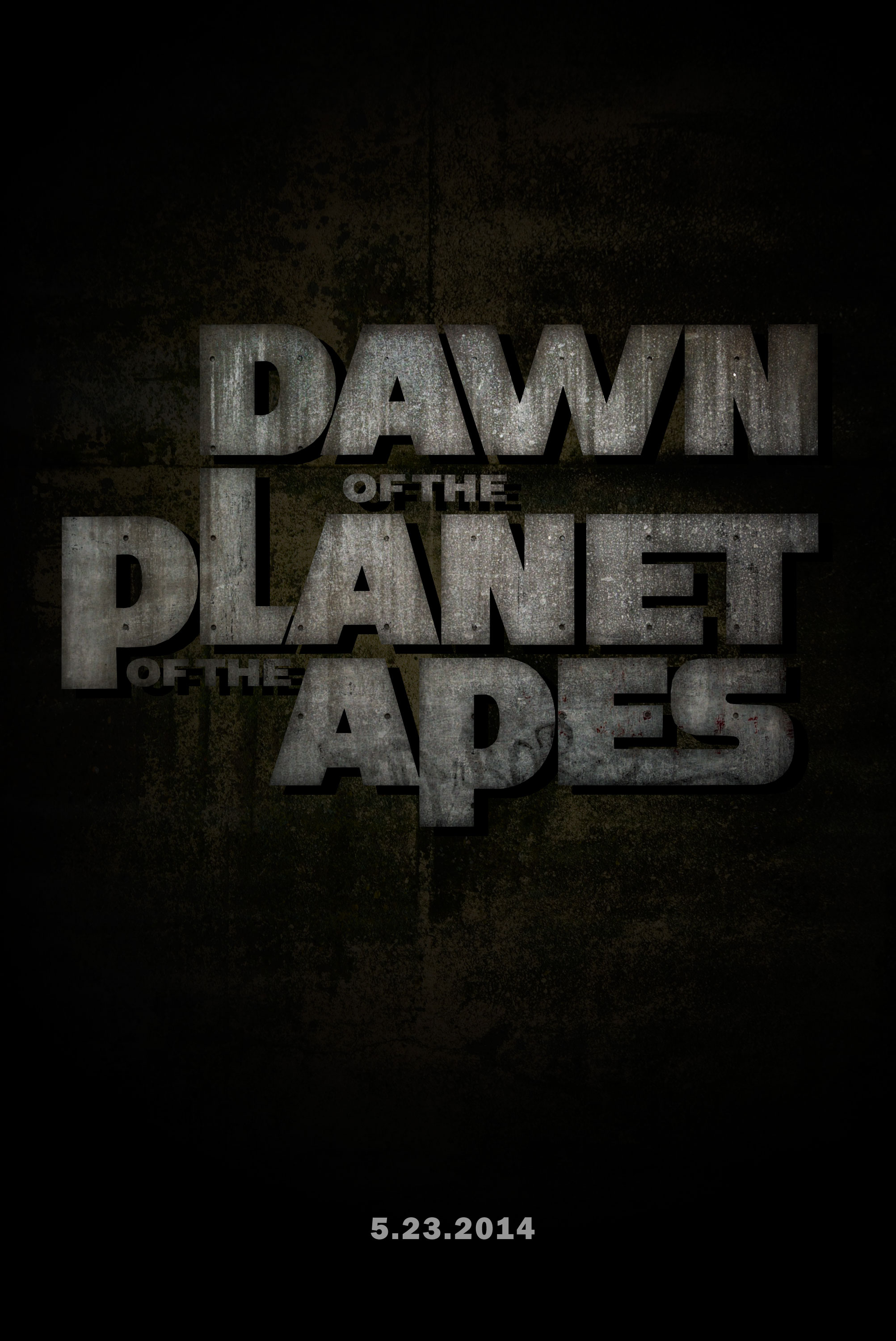 Dawn of the Planet of the Apes
The film takes place eight years after the events of its predecessor, as a growing nation of genetically evolved apes led by Caesar, the humans are left to fight for their survival. Due to a deadly virus that threatens the apes, they reach an unwilling peace with mankind, however it proves to be short lived and the inevitable war begins.
Cast - Andy Serkis, Gary Oldman, Jason Clarke, and Keri Russell.
Release Date - July 11, 2014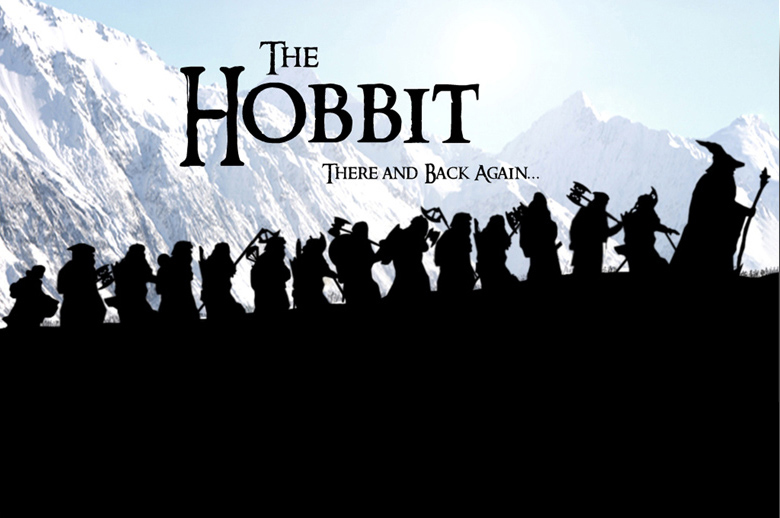 The Hobbit: There And Back Again
The movie picks off where the last one left off. Smaug has been awakened and is angry, setting his sights on Bale. Bilbo, Thorin and the others have reached the mountain and the gold, but at what cost? The epic conclusion to Peter Jackson's second foray into Middle Earth.
Cast - Ian McKellen, Martin Freeman, Richard Armitage, Benedict Cumberbatch, Evangeline Lilly, Lee Pace, Luke Evans, Ken Stott, James Nesbitt, Orlando Bloom.
Release Date - 19 December 2014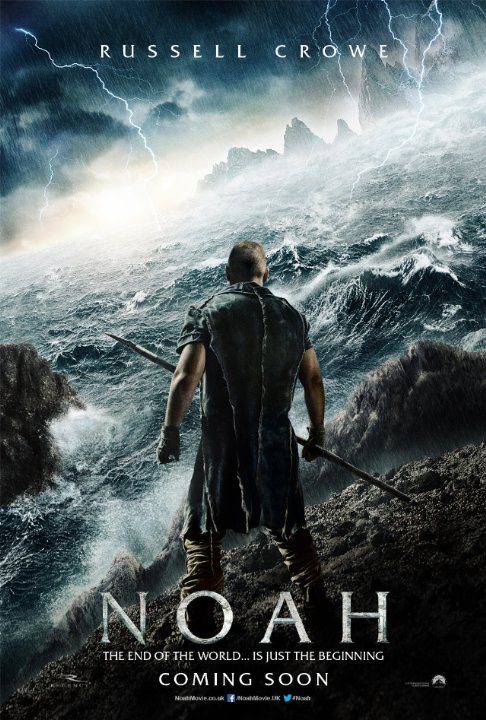 Bonus - Noah
Although not a sci-fi film, I wanted to put Noah on this list simply because it looks brilliant. The Darren Aronofsky film tells the biblical tale of Noah and his ark, God's wrath at man and the rebirth of the human race.
Cast - Russell Crowe, Anthony Hopkins, Emma Watson, Jennifer Connelly, Douglas Booth, Logan Lerman, Ray Winstone.
Release Date - March 28, 2014