After releasing two short stories on Harry Potter's life beyond Hogwarts last month, JK Rowling has released yet another tidbit on fan website Pottermore.com.
Rowling released exclusive information on one of her favourite characters from the book, Celestina Warbeck. In the Harry Potter book series, Warbeck is a well known songstress and is Molly Weasley's favourite singer.
Rowling said the singer is one of her favourites of the characters who didn't make an appearance in the films. She told Today.com in an interview: "Celestina Warbeck is one of my favourite 'off-stage' characters in the Harry Potter series, and has been part of the Potter world ever since its inception, making an early appearance in the short-lived 'Daily Prophet' series I produced for members of the equally short-lived fan club run by my British publisher, Bloomsbury. Although we never lay eyes on Celestina during the whole seven volumes of the Potter books, I always imagined her to resemble Shirley Bassey in both looks and style. I stole her first name from a friend with whom I worked, years ago, at Amnesty International's Headquarters in London; 'Celestina' was simply begging to be scooped up and attached to a glamorous witch."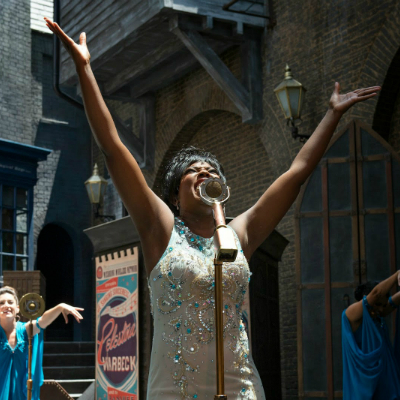 Rowling has written a biography of the character on Pottermore revealing her birthday, her half-Muggle origins, details on her music career and, among other things, her ability to 'drown out a chorus of banshees'. Apparently, Warbeck's mother frequently wrote to Hogwarts insisting they form a theatre club.
Rowling writes about how Warbeck disagreed with the Ministry of Magic on restrictions on celebrating Halloween. Her best known songs include "You Charmed the Heart Right Out of Me" and "A Cauldron Full of Hot, Strong Love".
Rowling has also released an audio track of "You Stole My Cauldron But You Can't Have My Heart" on Pottermore. To listen to the song and learn more on the singer, fans have to register with the site and interact with the various chapters in the Pottermore Universe.
The song is, however, performed live every day at The Wizarding World of Harry Potter – Diagon Alley in Florida.
You can watch a video of it here:
Although, Rowling has frequently denied rumours of writing more books featuring Harry Potter, the new writings are keeping the hope of it alive.