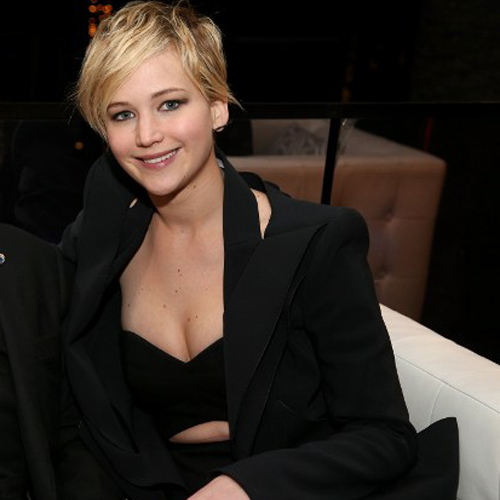 Jennifer Lawrence recently complained about her "armpit vagina" at the SAG Awards 2014.
The 'Silver Linings Playbook' star, who wore a strapless sequined Dior gown to the red carpet, told TV host Giuliani Rancic that her form-fitting dress was a bit too small for her, Us Magazine reported.
When the 23-year-old actress was hiking up the top of the gown, while asserting that armpit fat is just awful, Rancic said that Lawrence had no such fat.
Lawrence quickly added that then the cameras could probably look at her armpit vagina.