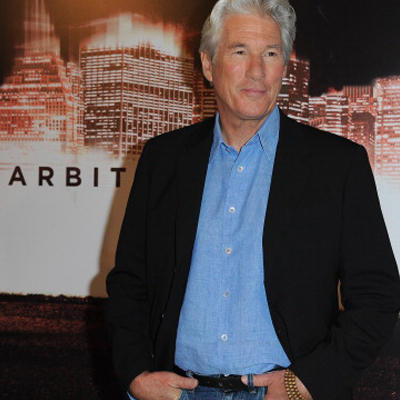 Padma Lakshmi has been reported as dating actor Rihard Gere. "It started very recently and quietly," says a popular . "It's very new. I wouldn't even go as far as calling them a couple. They are dating. It's the first time Padma has dated anyone since Teddy (Forstmann), and it's something she's been approaching very, very delicately. They just getting to know each other. They're just having fun," a source told the weekly.
Gere is currently filming the movie Time Out Of Mind, in which he portrays a homeless man. Gere split with his wife, Carey Lowell, of 11 years in September 2013. They have a son, Homer, 14. Lakshmi, 43, lives in New York with Krishna, 3, her daughter with ex-Adam Dell, the venture capitalist brother of computer legend Michael Dell. The Indian-born cookbook author was married to writer Salman Rushdie for three years before divorcing in 2007, and dated billionaire Teddy Forstmann until his death at age 71 in 2011.
Neither party has commented on the potential romance.