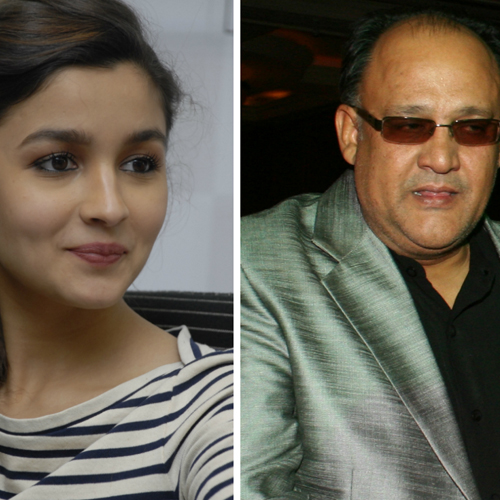 For Indian Meme lovers and generators, the target has shifted from Indian television's famous papa figure Alok Nath to Bollywood's new find and Mahesh Bhatt's daughter Alia Bhatt. This has happened post Alia's interview on the show 'Koffee with Karan' hosted by Karan Johar.
The internet and messaging applications were flooding with jokes on Alia's IQ when she happened to answer a few general knowledge questions asked by Karan Johar on the show incorrectly. After jokes on Alia, memes followed in and soon they turned out to be a big hit on the social networking sites Facebook and Twitter. As soon as the first page on Alia Bhatt's memes called 'Alia Bhatt trolls' was created on Facebook, the page saw around 100k likes within 24 hours. And today, 13 days after the creation of this page, the page has around 389k likes.
Memes are one of the latest social media trends which is very much popular especially among the youth as it is a picture with a humorous caption which can leave you in splits of laughter. "Memes can work like an anti-depressant at times", says Rajkaran Randhawa a student who loves surfing on meme pages in his free time. "And the very easy-to-create meme apps like 'Meme generator, generate ALL The Meme, Meme Me' are freely available on smartphones and are an easy way to create memes by yourself", adds Randhawa.
Here's a look at the 10 most popular memes on Alia Bhatt
1)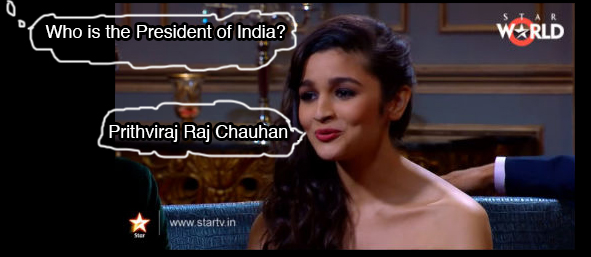 2)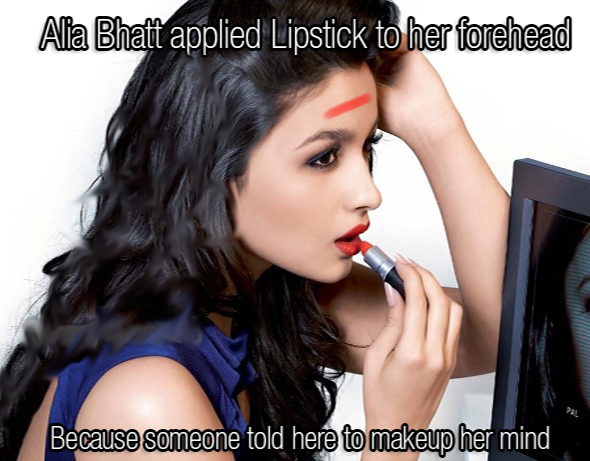 3)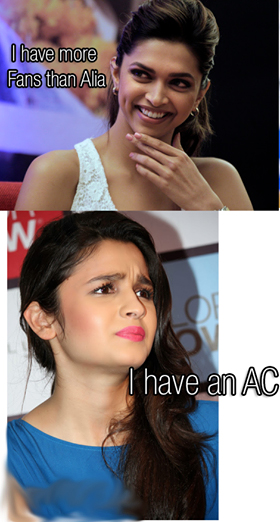 4)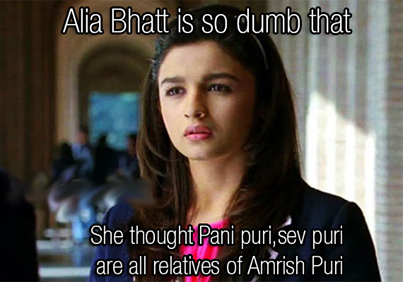 5)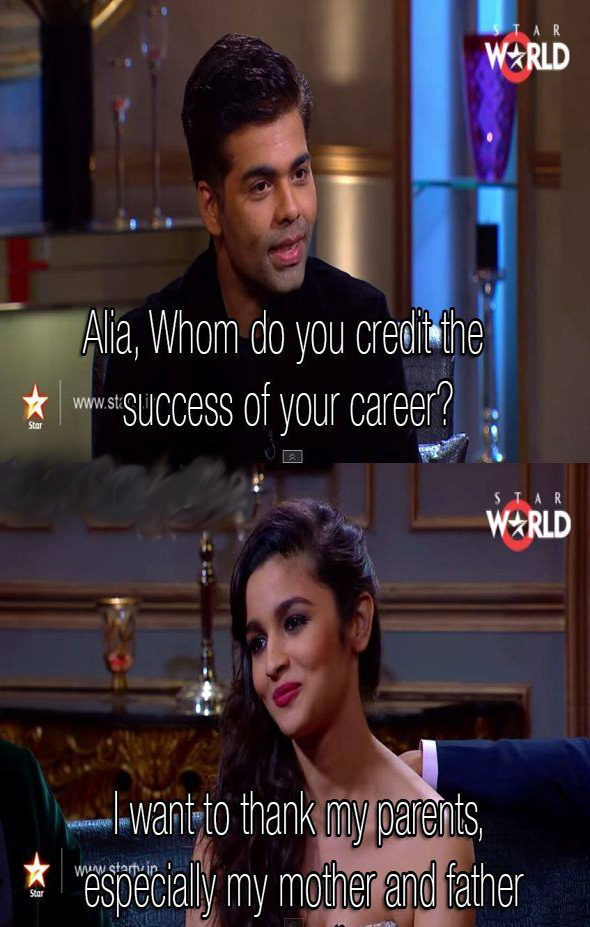 6)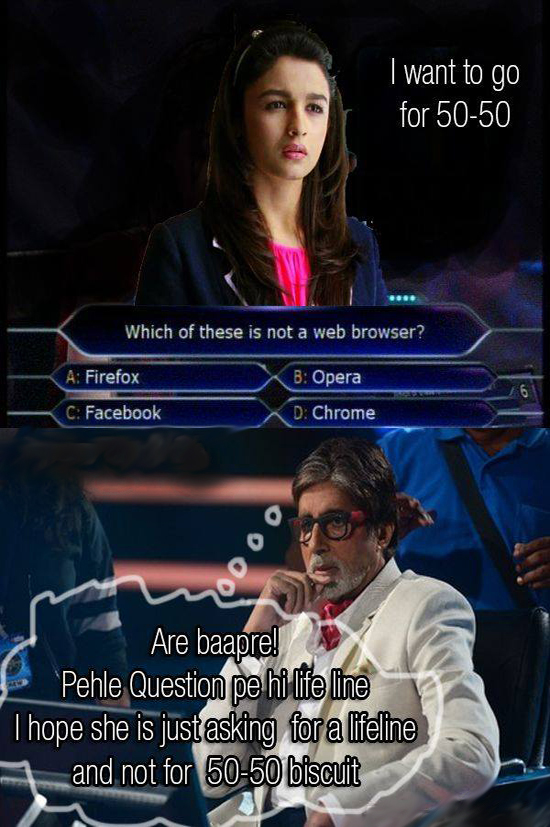 7)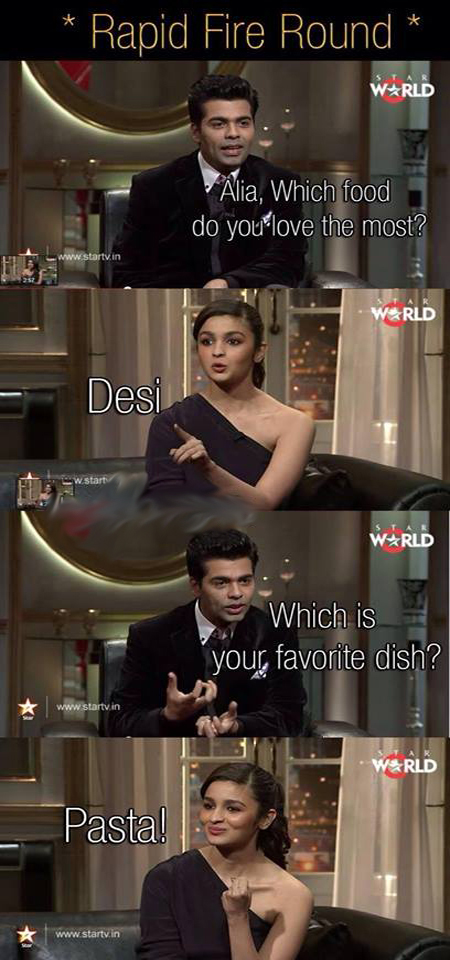 8)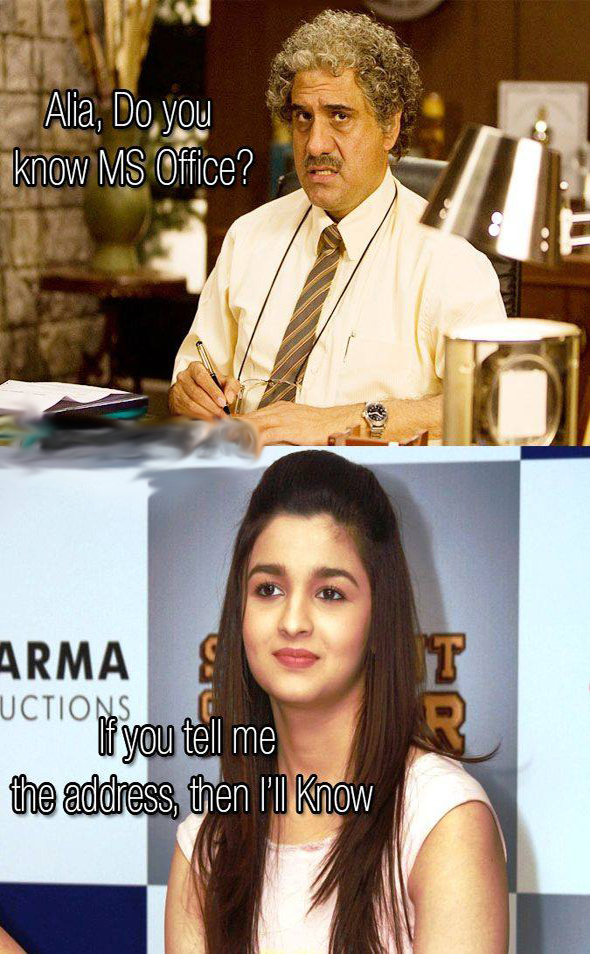 9)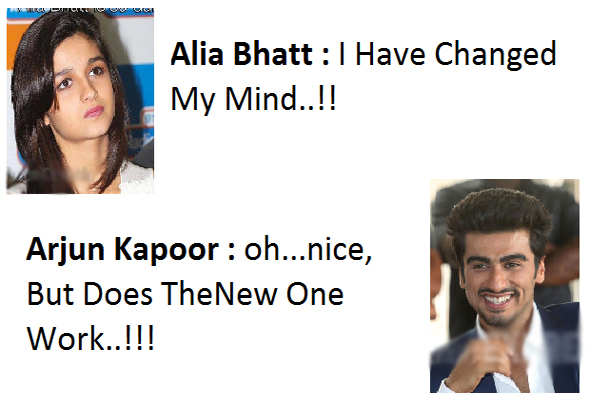 10)