After being ousted for bad behaviour, the drama king is back to shock some more.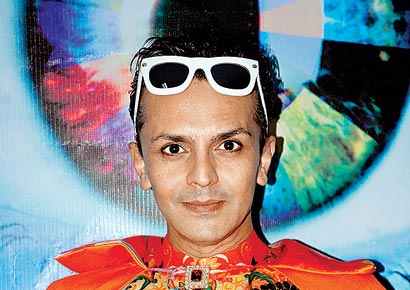 Imam Siddique, who was ousted from Bigg Boss for his outrageous behaviour three days ago, is all set to re-enter the house. For those who came in late, Imam had done some pretty shocking things like wearing a tight body-suit that gave an impression of his being nude, had a fight with fellow contestant Aashka Goradia and broke a few things in the house. Imam is now extremely apologetic about his misdeeds.
"For three days after I was ousted I did some self-introspection. I realised that I had behaved badly and sent a wrong message to the viewers watching this parivarik show. The only explanation is that I am a free spirit and being cooped in a house brought out some insane streak in me. It is embarrassing and I beg forgiveness," says Imam.
But if you think all this means he is going to be at his reformed best, you couldn't be more wrong. "I will not change but yes the haivaan is out of my system. And I don't do things to shock people. I am a modern dancer and leotard is part of the dance outfit," defends the stylist who will be going back to the rural mud house.