Prabhudheva walked into the DNA After Hrs office for a chat, and what followed was laughter, humility and some heartfelt words...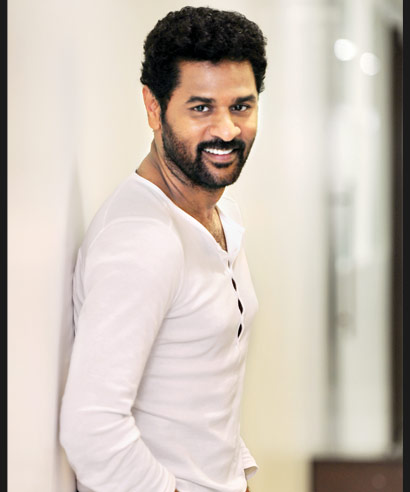 He may dance like a dream and attract crowds of excited fans everywhere he goes, but actor-director-choreographer Prabhudheva seems uncomfortable with all the attention he gets. When he visited the DNA After Hrs office recently, he greeted us a tad shyly. There was a touch of humility in everything he did during the next 60 minutes — asking for a glass of warm water to ease a sore throat, answering our numerous questions and acknowledging the frenzy he was creating in our office by his mere presence.
It took some effort to shake off his many fans in our office, who were asking for autographs, pictures or just a glimpse of Prabhudheva. Finally, we sat down for a tête-à-tête with the reticent star who admitted that dancing was easier as compared to answering questions. With the ice thus broken, Prabhudheva succinctly put his thoughts into words. That we were left asking for more is another story.
Excerpts from the interview:

You make dancing seem so effortless...
When I perform I forget everything about myself and the world...
But off the camera, you are shy...
I was brought up like that only.
How do you manage to stay so humble?
My family background is such. Now I am 39 years old, I joined the industry when I was 14. So I have been in the industry for 25 years. I have seen ups downs and the side effects.
We want to see you in an out-and-out dance film?
Hmmm, produce it then (chuckles).
Tell us more about your forthcoming film ABCD....
I am thrilled because it is a 3D film. I am going to be in 3D.
How was it dubbing in Hindi?
For me it is easy, for the engineer it is tough (breaks into laughter) Dubbing in Hindi is tough, but fun.
The West has always made dance-centric musical films, Bollywood has taken its own time to do it...
It takes too much work. Remo (D' Souza) was working in the TV show Dance India Dance so he had the connections. Even I wanted to make a dance film but it is too tough because there is so much money involved.
In a previous interview you had said that you would want to make a certain kind of movie but the producers want you to make another kind of movie...
Of course, the money (involved in filmmaking) is so big. I can't tell the producers what I want. We have to give them what they want since the producers are the people putting in the money. I have to do what they are asking. When I want to dance, they want me to do action.
Why don't we see you acting in more films?
No idea (laughs). I really don't know. I don't plan anything. I am going with the flow.
However, directing is more fun. But when I direct I only direct, when I act I only act.
Because ABCD is a dance-centric film, weren't you tempted to give your own
inputs? Where do you draw a line between direction and choreography?
I know Remo very well because he is a choreographer too. In fact, he was doing this job superbly and he is a better director than a choreographer and he was doing a good job. I was only acting on the sets, I have never taken over a scene nor will I ever do it.
People want to see you dance even when you are an actor in a film. But you have appeal as a filmmaker too....
I like dancing. And even after being an actor and filmmaker, people still identify me as a dancer. I am okay with it. Even if it overshadows my other skills, I am okay with it.
All your films are targetted at a mass audience, is it something to do with the fact that you are from the South?
Even if I was from Kashmir, I would have done the same thing. It doesn't matter if I come from the South. I like to entertain people, they face so many problems, so when they come to watch cinema, I like to make them laugh and make them happy.
Many Hindi film actresses have gone on record to say that working with Prabhudheva has been intimidating. When co-stars are in awe of you, is there an added pressure to make them feel at ease?
If I am dancing with them, I will let them shine more. My mind will be like a choreographer, I will let my co-actors take centre stage.
What entertains you?
I love watching movies. Just a few days ago I watched a Tamil horror film Pizza, it was too good.
You like the genre horror, are you making any horror film?
I am ready, but the producers are not.
Maybe we can have dancing ghosts, that will be fun. Somehow we can't dissociate Prabhudeva from dancing..
Dancing ghosts hmmm.. (laughs).
Is working in the Hindi film industry any different?
Now I am very comfortable here. There is a lot of work, I can't think of anything else. I am working from morning to midnight. I have worked in the Telugu and Tamil film industries. The Hindi film industry is not any different. Everything is the same.
Living in Mumbai is different...
Two to three years back when I just moved to Mumbai, I was very uncomfortable, I have never stayed in flats and the traffic here is bad. But I am used to it now. So whenever I am stuck in traffic, I just discuss work-related stuff with my colleagues in the car.
How was it working with a bunch of young dancers?
After the shooting, I would learn from them. They are very hardworking. They are the new blood, they are very enthusiastic and talented. It was superb, even I became young with them. I can dance, but they also do acrobatics. When I started this movie I was 77 kgs, after the movie I lost six kilos.
Young talent has more platforms compared to the time you came in...
The only thing is now everyone is dancing well, earlier there were only one or two dancers here and there. But now everyone is dancing. It's better I started out earlier, now there is too much competition. Everyone is so good. When I started out, people would rarely dance or pursue it as a career.
You have a school in Singapore, what about your plans of setting one up here too?
It is too tough to have a school as one has to invest oneself completely. I can teach my style only, I can't teach hip-hop or salsa. Apart from time, there are a lot of other constraints. For instance, if I call two dancers from the film industry to my school, they will be there for two days, then on the third, they might go to shoot for a song and it is not possible to stop them, because that's their job.
If a young child comes and asks you for dancing tips, what would you say?
I will say go and study or go and play. Nowadays boys are so brilliant, they don't need any advice.
(Transcribed by Rashmi Hemrajani)