The Oscar-winning actor says that the reports about him wanting to act in Indian films is fabricated.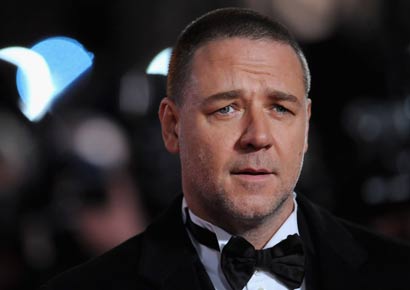 Gladiator star Russell Crowe on Monday denied reports of him wanting to act in Indian film. Siting a report by an Indian newspaper on social networking site Twitter, he said, "Quite strange, I've never said any of these things, a totally fabricated story..."
It was earlier reported that the actor, who has successfully consolidated his place in Hollywood in the past 26-years with his powerpacked performances, is now eager to add an Indian film to his impressive resume.
The report said that the Oscar-winning actor was in talks with Sudipto Sen for a film back in 2010 but the project did not materialise and he is still waiting to do an Indian film.
"I would love to do an Indian film. Infact two years back I was supposed to meet the Indian director Sudipto Sen and discuss a project with him. He wanted to make a film called In Search of Immortality, which has now been put on hold and I am still waiting to hear from him to take the project ahead," the report claimed.