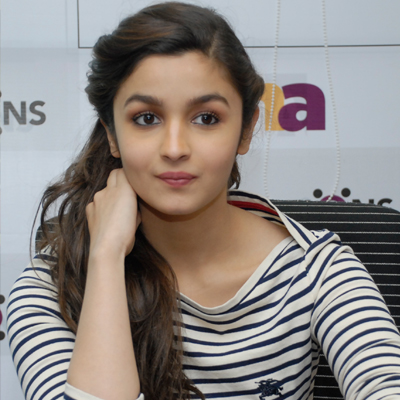 Alia Bhatt is smart, sassy and shoots straight from the hip. She has had the fastest rise to stardom in recent years. She has impressed cinegoers and the critics alike. But it's not all good. There have been a few wardrobe malfunctions, and a few jibes coming her way. There are the Alia Bhatt memes and there exists a Facebook page dedicated to her, post her boo-boo on the TV show Koffee With Karan. Called Alia Bhatt Trolls, it had crossed over 3.9 lakh likes. In an interview in the July edition of Vogue India, she talks about that, stardom and why she hates being called cute. Read on for excerpts...
The Prithviraj Chavan comment
I'm very impulsive; I say the first thing that comes to my mind. That's why people might think 'Oh, she's so stupid, so ditzy. But I'd rather be stupid than pretend to be intelligent.
Replacing Aishwarya
You're playing a character on screen, so if you have to play a character off screen as well it can get exhausting. I want to be the most loved human being in India, but they will adore me for being who I am. You know those small beauty parlours you see all over when you're travelling in smaller towns. The ones that have Aishwarya Rai's photos on the wall because they're basically saying, 'Come, look like Aishwarya.' I want my photo to be there; that's my ultimate.
Friends
I have very few friends; we're a bunch of six people who are super close and always will be. I don't like mingling, so even if people try and get familiar, I don't respond.
Being sexy
I never got the 'sexy' tag. I hate it when people call me cute. That's something I want to get rid of, but otherwise I'm fun. Guys tell me I'd make a good girlfriend because I'm not one of those irritating types.
My secrets
Ask about my personal life, and I'll lie. My biggest fear is that if I admit I'm seeing someone and we break up tomorrow, they'll just throw it in my face. I've seen it happen to other people, and it's very sad. I'm not ashamed of who I'm with, but I'm always thinking of the worst-case scenario.