Parineeti Chopra fesses up to harbouring singing ambitions.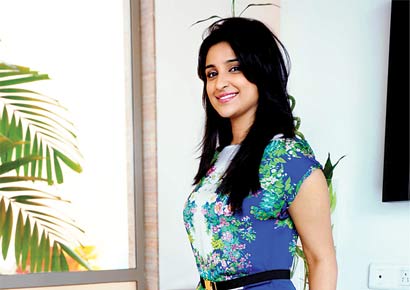 "I am just a nine-month-old baby in the industry," says actress Parineeti Chopra, who's been dubbed the most promising newbie in B-Town. The actress has garnered accolades for her performances including recent release Ishaqzaade.
Right now, she's all set to host a music based award event for the first time.
Trained in Hindustani classical for six years, Parineeti feels that it is apt for her to host a music based event. "I come from a family of singers and musicians, so hosting GIMA feels wondrous. It's a treat to get to enjoy different genres of music with old and new musicians," she says, adding that she personally veers to pop and RnB when it comes to English music, and Punjabi music among Indian languages.
Besides, she has also performed a lot of ghazals and thumris.
And it's not just music, Parineeti reveals that she is not willing to set boundaries for herself as far as the films go either. "I am not ready to limit myself as an actor. I came in with zero expectations and even though both my films have done well so far, I feel zero pressure. I always go in with a feeling that I have nothing to lose. I am willing to take risks when it comes to these roles, and that's how I think most of us actors are, hungry for more always," says Parineeti.
So when do we see her coming out with her own single/album? "I'm still new. But singing is something that I've always wanted to do. I'd really love to sing," says the actress.
Parineeti is currently thrilled about her new role as a host. "In school, I was a part of all the stage shows... I absolutely loved being the centre of attraction," she laughs. "Maybe I should chuck the hosting and just make my singing debut at the event itself," quips Parineeti.