After playing a cameo as an army officer in Salman Khan-starrer Jai Ho, Suniel Shetty is back on the silver screen with Desi Kattey. The film is based in a small village of Kanpur and also marks the début of two new faces — Jay Bhanushali and Akhil Kapur.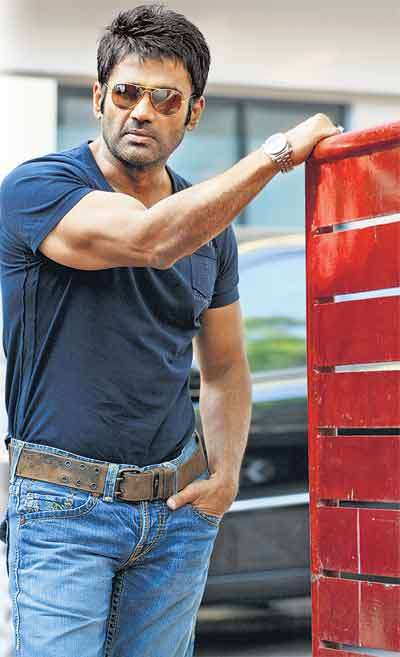 Tell us about the film and your role.
I play an ex-army officer, who unfortunately has to quit the army, but later becomes the national coach of Indian Shooting Association. I am very happy to play my age and the biggest high points of this film are the energy and youth which goes superbly with the ethnic backdrop and sufiana music given by Kailash Kher.
How was it working with the new-comers Jay and Akhil?
They have done an excellent job in this film, and suit their roles perfectly. In fact, the minute I saw the film, I called and congratulated both of them for such an incredible performance. While Jay has got a nutty, rough, but still sweet look and feel about him, Akhil has got this young Sanjay Dutt kind of looks. Jay is a seasoned actor already as he has worked in television, but Akhil brings that brooding desire to make it big on the screen with his crisp acting. He is also a seasoned fighter which makes him look so real on-screen as he plays a grey character. I have always seen anti-heroes work like magic with the audience, so I am sure people will love him in the movie.

What do you have to say about the fresh breed of actors?
There's a saying that an actor prepares, but today's young lot of actors already come prepared. Take the example of Tiger Shroff, I have known him as a kid, but when I saw his first shot, I knew he will take the country by storm. His entire journey in Bollywood is going to be great. I have recently seen Sooraj Pancholi and Armaan Jain. They have their own style and superb acting abilities. One can never treat these actors as newcomers. These kids have gone through all sorts of workshops. I also feel that the casting directors are mainly responsible for the whole look and feel of the cinema these days. The kind of actors that they pick for each role makes us believe in those characters. In our times, all this was not there. We had to learn everything on our own.

Do you believe in the `100 crore club?
Everything has changed for better in Bollywood, though the only thing I feel sad about is that sometimes, good films don't get released. Perhaps because there is no corporate backing. I feel the `100 crore culture is a great push, but only if it's not considered just as a share convulsion. The benefits should trickle down to even the carpenters on the sets. It should not just be about shares and numbers. If people feel the film is going to work because they have a certain hold over the multiplexes, the quality will definitely suffer. One of the reasons why Marathi films have evolved so much over the last three-four years is because the theatres were forced to exhibit Marathi films. As soon as they started screening those films, they got the audience. I feel enforcing certain things bring about change.

Any regrets in your career?
I have made many mistakes in my career when it was at its peak. In many films, I just went with my heart... I did some movies because the director was a good human being rather then good director. I had not calculated a lot things which proved to be wrong, but when I see myself still working and finding good roles, I feel blessed. Because there are so many actors of my time who don't even exist in the industry anymore. But, at the same time, I look at Akshay Kumar And Ajay Devgn as my inspirations. They have worked harder to become what they are today and are still going strong and giving blockbusters one after the other.