The show featuring stars with their craziest fans, is back for the second season.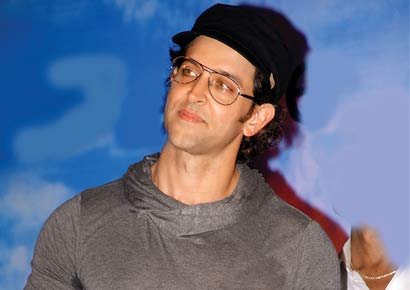 The TV show Live My Life, which allows a fan to live one day like his favourite Bollywood star is all set to make a comeback. Starting October, the show begins with the hunt for a star's biggest fan. Among the entries, one of them is handpicked and gets to live the life of his favourite star. He/she gets an opportunity to be meet the star's friends and family, as well as co-stars and the director of a film.
Last season had Priyanka Chopra, Imran Khan and Katrina Kaif among others on the show, who not only spent time with their fans but also gifted them some personal items. This year the stars already confirmed for the show include Hrithik Roshan, Saif Ali Khan, Kareena Kapoor, Shahid Kapoor, Preity Zinta and Arjun Rampal.
Says Hrithik, "Normally we are so busy in our lives that we never get to really know a fan but because of the show I got to know my fan and it was delightful." Hrithik's biggest fan is a girl Jyoti from Kolkata, who has his name tattooed on her hand just like Sussanne Roshan. Even the newbie Arjun Kapoor has got himself his biggest fan in a girl who missed her CA exams and dropped a year, just to catch his film Ishaqzaade, first day, first show!