Priyanka Chopra wants to be in India for the Diwali celebrations, but her work won't let her.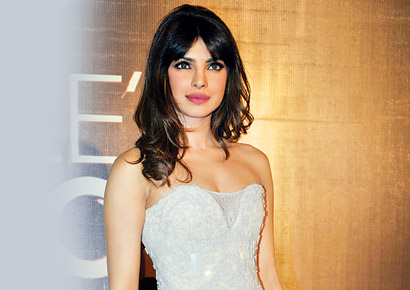 Work commitments are often known to keep actors away from their families even during festive occasions. And it seems to be the same for actor Priyanka Chopra. The actor, who is off to Los Angeles for work, feels that she is leaving behind a piece of her heart with her family this Diwali.
Talking about her share of duties during the festivities every year, she says, "Every year we have fixed responsibilities at home for Diwali. My responsibility has always been lighting diyas and making the rangoli." She confides that she regrets not being with her family due to work commitments. "It's unfortunate that this year I will not be in India," she adds.
On leaving for LA, where she had undergone vocal training before the release of her first song, she tweeted about her frayed nerves, "Had some serious nightmares last night, let's change the mood!!" Guess our celebs are seeking the warmth of family to melt away their blues and usher in the festive cheer.