Some of the biggest name s in Hollywood currently have started their careers on television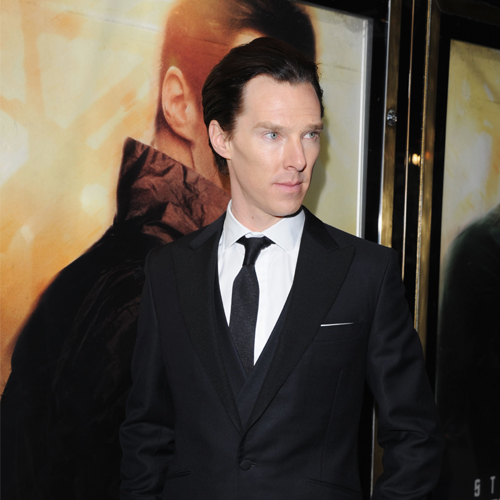 We live in times where film actors are turning to television to advance their career. The synergy is only appealing. But lets talk about actors who have made it big from the telly to the big screen. We have our own Shah Rukh Khan, who was a TV star before making it to the movies, and others such as Sushant Singh Rajput, Aditya Roy Kapur & Ayushmann Khurana who were popular faces on small screens before taking the leap to the big screen. In the West, TV has given birth to mega stars such as George Clooney (ER), Johnny Depp (21 Jump Street), Will Smith (The Fresh Prince Of Bel Air), Jennifer Aniston (Friends) & Bill Murray (SNL), amongst others. Lets take a look at contemporary actors whose super smashing success on the tube has resulted in them attracting mega movie offers.
Bryan Cranston
We all know him as Walter White, the high school chemistry teacher turned drug kingpin. Before that Cranston was best known for his recurring role in the sit com Malcolm In The Middle. Cranston didn't have as many meaty roles in the movies as his talent deserved. Breaking Bad comes along, and the change in his filmography is phenomenal, over a period of 3 years Cranston signs on meaty roles in the Oscar winning Best Picture Argo (director Ben Affleck confirmed that being a fan of Breaking Bad, made him approach Cranston). In Nicolas Winding Refn's gritty LA thriller, Drive – he plays an important second lead, to Ryan Gosling. He was also signed on to play an important part in Total Recall (2012), along with lending his voice in the blockbuster Madagascar 3 as well as the critically acclaimed box office hit The Lincoln Lawyer. He is also leading the cast of the upcoming summer blockbuster Godzilla, a 200 million dollar movie, apart from lending his voice to the third part of Kung Fu Panda.
Blake Lively
Lively, became a teenage sensation playing Serena in Gossip Girl. At one time she probably had the biggest following among female audiences who watch TV regularly. Gossip Girl's popularity was so influential; it put her on the big-ticket Hollywood map. Her film roles prior to Gossip Girl were inconsequential to put it politely. Post the show, she was signed on to play Kristina in Ben Affleck's commercially and critically successful The Town, followed by The Green Lantern, in which she played Carol Ferris, a super heroine of the DC universe. Just when one thought it couldn't get better she was signed on to play Ophelia Sage in master director Oliver Stone's 2012 release, Savages where she had the title role over other actors present in the movie such as John Travolta, Benicio Del Toro & Salma Hayek. She is now readying to play the title role in the big budget epic saga Adaline, the movie is so ambitious that it will take till the end of 2015 to hit the screens, while shooting already began last year.
Charlie Hunnam
This good-looking British actor always had a promising career, till he faded into oblivion due to lack of right roles. In 2008, maverick TV show runner Kurt Sutter signed him on to play the lead in FX's biker outlaw action drama 'Sons Of Anarchy'. The show went on air, garnered critical acclaim, and commercially (till date) is FX's highest rated show in terms of viewership. As the show's last season ends this year, Hunnam has no shortage of film roles. SOA led him to sign Gavin Nichols's The Ledge, in which he plays an atheist who threatens to jump off a ledge, and the thriller revolves entirely around him. He followed this up with movies like 3, 2, 1, Frankie Go Boom & Deadfall, in which he shared screen space with actors like Eric Bana, Rooney Mara & Olivia Wilde. He finally got his bona fide big break as the main lead of Guilermo Del Toro's big ticket summer blockbuster 'Pacific Rim', hailed among most film lovers as the best movie of 2013. He follows that up with playing the lead in another potential summer blockbuster Crimson Peak, due to release next year. Last year he created ripples by turning down the role of Christian Grey in the movie version of the mega best selling book 50 Shades Of Grey.
Melissa McCarthy
Melissa is in her 40's. Melissa weighs over 120 kilos. Melissa is unarguably a box office magnet. She is probably the most unconventional success story in a world where audiences and studio's alike choose vanity over talent. Melissa first came into prominence playing Sookie, on the hit TV show Gilmore Girls. She had a recurring role on the show for 7 years. She followed it up with the not so successful TV show Samantha Who. In 2012, she signed up to play the title role in Mike & Molly, a show about 2 over weight people who fall in love with each other at Overeater's Anonymous. This is the show that flooded her with movie roles. She had already starred in the monster hit Bridesmaids (2011). Then came Judd Apatow's successful film This Is 40. It was 2013 that made McCarthy America's sweetheart. The year started with her playing the main lead in Identity Theft, that grossed over 100 million dollars at the domestic box office in America. A month later her next release, came in the form of Hangover 3, another 100 million grosser. A couple of months after that she starred in The Heat (a buddy female cop action movie) along side Sandra Bullock that was made at a budget of 43 million, but grossed over a staggering 220 million as its worldwide gross. She now has 3 releases this year, all 3 of them in which she plays the solo lead.
Jon Hamm
The irresistibly good-looking Jon Hamm had struggled for way too long to become an actor. He decided to quit. In the week that he made the decision, he was forced by his partner to go and audition for an upcoming TV show called Mad Men, for an upcoming, then obscure network called AMC. He went for the audition, and as they say the rest is history. Mad Men is among the most watched TV dramas in the world. It has made millionaires and super stars out of almost everyone attached to the show. From a guy who wanted to quit acting, Hamm's career changed drastically at the movies thanks to Mad Men. He featured in an important role in The Town. He followed it up with portraying a part in Zack Snyder's 80 million dollar budgeted fantasy movie Sucker Punch. The smashingly successful Bridesmaids followed, and now he is gearing up to play the lead in Disney's Million Dollar Arm, which is based on the real life story of J.B.Bernstein who came to India to recruit cricketers, and took them to the US to train them into the next baseball pitching sensation. Experts are already hailing this movie as Hamm's potential outing at the Oscars next year.
Benedict Cumberbatch
Cumberbatch was a successful theatre actor in England. Hollywood was a distant dream. And then Sherlock happened. The TV show in its first season (despite only consisting 3 episodes) created a sensation worldwide, and Cumberbatch topped all list as the best reprisal of Sherlock Holmes, a character that over the years has been portrayed by so many legends and stars. Post the first season of Sherlock, Benedict was offered to be represented by the best agents in Hollywood, owing to the exposure that Sherlock gave to his talent. He has had a staggering dozen odd movie releases that feature the best ensembles and the best directors. His releases include the Oscar nominated Tinker Tailor Soldier Spy, Steven Spielberg's Oscar nominated and commercially successful Warhorse, Star Trek: Into Darkness where he played Khan, The Hobbit, followed by The Fifth Estate where he played Julian Assange, then came the The Hobbit: Desolation Of The Smaug, then came the Oscar for Best Picture winner 12 Years A Slave, where he played one of the few positive characters in the movie and his last release was the Oscar nominated (yet again) August: Osage County, where he shared screen space with stalwarts such as Meryl Streep & Julia Roberts. The combined worldwide grosses of the above releases are in the reign of a billion dollars plus. Phew!
Mireille Enos
Enos hadn't starred in a single movie. Not even in an obscure role before she was signed on to play a recurring role in the TV series Big Love. As the show wrapped up within 3 seasons, she was looking for work. Her break came in the form of AMC's The Killing, where she played Detective Sarah Linden, an obsessively depressed divorcee, who would go to any lengths to nail the case she works on. The Killing wowed audiences as it did record breaking ratings for AMC. This show led to Enos being flooded with movie offers. Her high profile releases include last year's Gangster Squad where she played Josh Brolin's wife, the movie also starred Ryan Gosling & Sean Penn amongst others. The phenomenal blockbuster World War Z followed, where she played the female lead opposite Brad Pitt. She is now gearing up for 3 big movies coming out later this year, in which she is paired opposite stars like Ryan Reynolds, Arnold Schwarzenegger & Sam Worthington respectively.