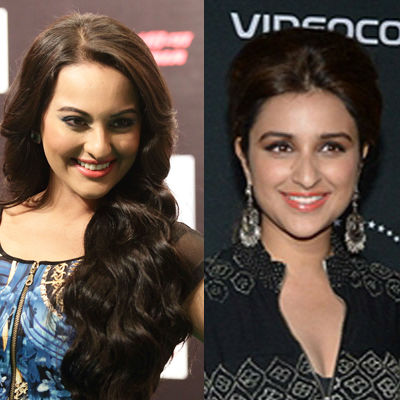 Sonakshi Sinha and Parineeti Chopra are Bollywood contemporaries and competing for similar roles.
Both Sonakshi and Parineeti have done well on the big screen but poorly on the red carpet. These, however, could be the only thing they have in common.
They have completely opposite preferences while choosing their co-stars.
While Parineeti has worked with newcomers, Sonakshi has taken the route to success by co-staring with top male actors.
The 'Ishaqzaade' had earlier actor said created a controversy by saying that she had chosen to turn down films with the Khans since there wasn't much for her to do in them. She wanted to do films where she could showcase her acting skills.
This is in absolute contrast with Sonakshi's approach to achieving success and fame in Bollywood.
The 'Holiday' actor however has no problems in working with the big guns in Bollywood. Working with them has helped her career and she has nothing to complain about, she had said in an interview,
It is hard have it all, to top the box office and put out some quality work, for the younger female actors in Bollywood.