In 2001, JK Rowling wrote a companion book to the Harry Potter universe entitled 'Fantastic Beasts and Where to Find Them'. Chronologically, it takes place 70 years before the events of the Harry Potter series but was published in between the fourth and fifth book.
It was revealed that JK Rowling would return to the wizarding world by penning the screenplay for a 'Fantastic Beasts' big screen adaptation. The return to the Harry Potter world was a major hit with fans, and Potterheads all over the world rejoiced.
'Fantastic Beasts and Where to Find Them' will be the first in a series of films about the adventures of Scamander and will be familiar to anyone who has read the Harry Potter books or seen the films, the 48-year-old Rowling said. But the story will start in New York, 70 years before the Potter tale gets under way.
"Although it will be set in the worldwide community of witches and wizards where I was so happy for seventeen years, 'Fantastic Beasts and Where to Find Them' is neither a prequel nor a sequel to the Harry Potter series, but an extension of the wizarding world," she said.
But it has recently come to light the extent of the new franchise. In a recent profile piece by The New York Times on Warner Bros CEO Kevin Tsujihara, it has been revealed that the book will be adapted into a trilogy.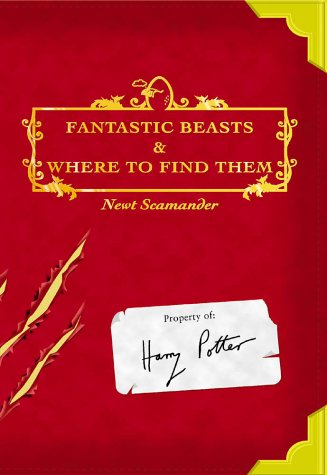 The background of the films will directly tie into the Harry Potter books as well. The book was mentioned in the first Potter book, 'Harry Potter and the Philosopher's Stone' as a reproduction of a textbook owned by Harry. The textbook was written by magizoologist (The study of magical creatures) Newt Scamander, a fictional character in the Potter series. Scamander will play the role of lead protagonist in the film series.
Read Also - Harry Potter: The Boy Who Lived, Lives On