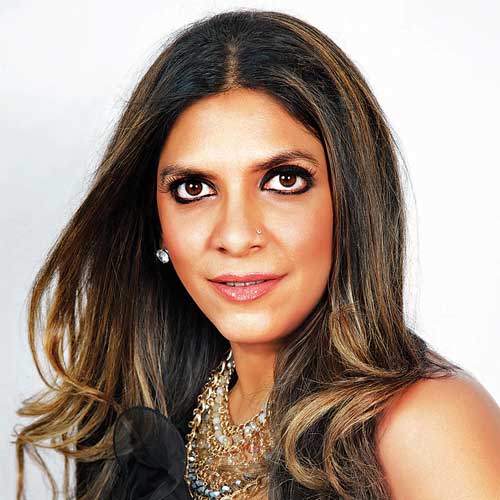 Indians are so maternal by nature, case in point — Mother India. One of the highest retweeted, reposted images of Narendra Modi is the one of him bowing his head in front of his mother, taking her blessings. And Rahul Gandhi, for what it's worth, is known most as the 'son'.
On Mother's Day, I was, like most others, flooded with wishes and posts. The one I received the most was an illustration of a child showing another child (presumably a sibling) a 'supermom' cape hanging in their mom's closet. One child says, "See, I told ya!" To which the other child responds, "So that's how she does it!" The tag line is Happy Mother's Day to Supermoms everywhere!" And while I have humbly joined the 'Supermom' bandwagon, there are some facts that all of us supermoms need to consider.
Our husbands give us Super budgets to fulfill our tasks: While we strut beautifully dressed, smart children, immaculate nannies in tow...someone's funding them to turn out this way. And while as mothers we take pride in the latest fashion our children wear so beautifully, we are not the ones who are dressing them in the mornings.
We have Super teachers and tutors who support our children's brains: Yes, we sit with our children on the dining tables in the evening. We watch them plough through their homework and we help them where we can. We do this in between returning phone calls or WhatsApp group chats. But we know that they go to amazing schools and have a group of fantastic teachers that ensure they understand their material and that their brains are filled correctly.
We have Super coaches and trainers to make our children into stars: We have Super talented children. They are born with unbelievable skills. Or so we believe. The reality, however, is that it is the coaches, the trainers who have discovered this talent and are now devoted to pushing it, albeit with the aforementioned Super budgets.
What I'm trying to say is that yes, we are Supermoms — we have the Super children to show for it! But we have a huge amount of support. And while a lot of us posted images of tired moms and read poems on how lucky we are to have moms, Mother's Day simply reminds me of how very blessed we are to be mothers to begin with. My own mum was always home when I came home from school. Every single day. When I was in boarding school, my mother wrote to me every single day. I received a letter every day. And yet, every time I sat with her, I always felt that she was the lucky one. She made me feel that way. She makes me feel that way even today. That she is blessed to have me in her life.
And now I know why. Yes, mom, I thank you for always being there for me. For lying quietly beside me when I suffered my first heart break. For blinking away happy tears when I walked down the isle. Thanks mom for loving my children like they are your own. For looking after my father for me, so I know he is well-cared for and happy. Thanks for giving me my siblings, to share my life with.
But let me not forget, that the biggest blessing I have, is being able to be a mom myself. It is not a thankless job, it's not an unpaid job. How can one compare being a mom, to working a job? We are paid in kind. In hugs and kisses and a pride that only a mother knows. That only a mother can feel.
Happy Mothers' Day, for we are blessed.