In line with the release of the second instalment of 'The Hobbit', Google has created a 3-D interactive map of Middle Earth.
Lord Of The Rings is easily one of the biggest epics in the world, not only due to the critical and commercial acclaim the books and movies have garnered, but also because of the sheer intricacy of the work.
JRR Tolkien has created a world, where there is no limit to the wonders present within it. Peter Jackson brought the epic fantasy to the big screens first in 2001, and in 2012, he brought another one of Tolkien's works to the big screen - The Hobbit.
Exploring all of Middle Earth, the realm where Lord Of The Rings and The Hobbit take place, is quite difficult even with a vivid imagination and all the visual effects of the movies.
However, in line with the second instalment of The Hobbit, Google has decided to try a little experiment. They've created a 3-D interactive map of Middle Earth.
This interface maps out all the important places in Middle Earth and has references to characters from both Lord Of The Rings and The Hobbit, despite the huge time gaps between the events of the two books.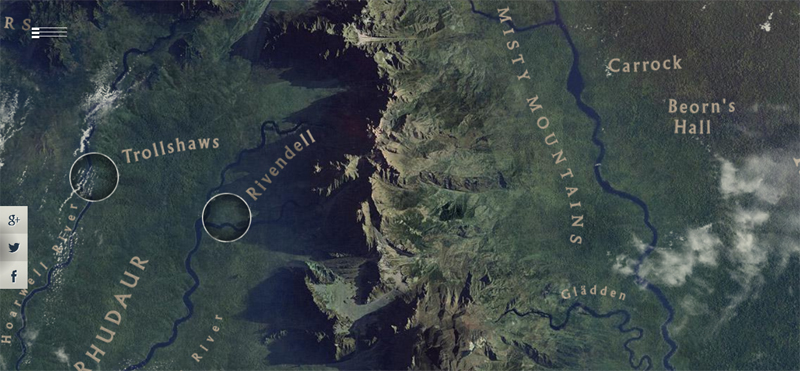 The map shows a comprehensive view of some of the territories found in The Hobbit. It also allows you to explore them further, by clicking on them you can visit their histories and travel through their indigenous culture. Ian McKellen does a voice over (as Gandlaf The Grey) reading out the text that speaks about the regions and the characters.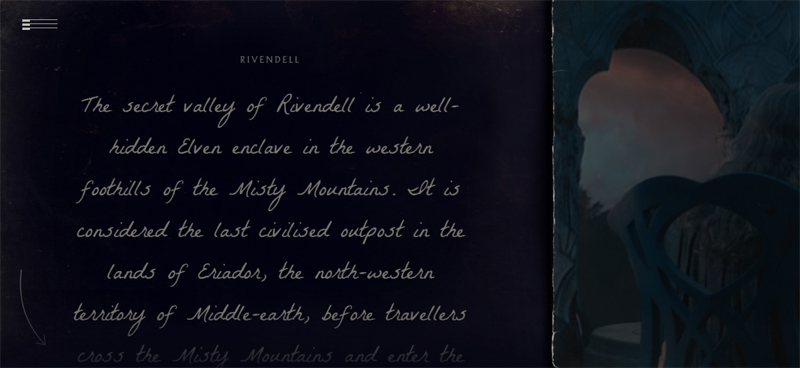 The map also allows you to go through character bios of the main characters including, Thorin Oakshield, Gandalf The Grey, Elrond, Bilbo Baggins, Bard The Bowman and more. Characters like Legolas, Gandlaf and Elrond bridge the gap between The Lord Of The Rings and The Hobbit, appearing in both epic series. Each character yells out a little catch phrase when you click on their name.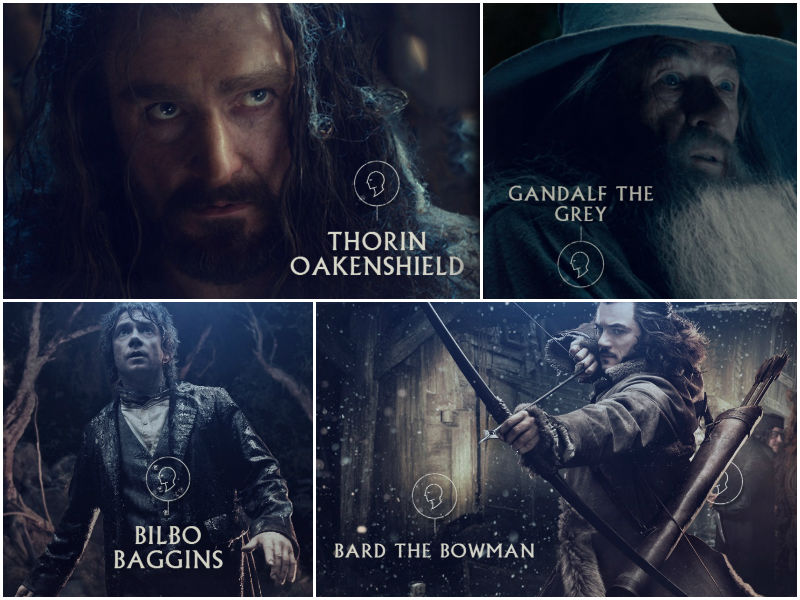 Before the release of the second movie, only locations that were seen in the first movie were accessible, but afterwards, Lake Town, The Misty Mountain and others were available as well.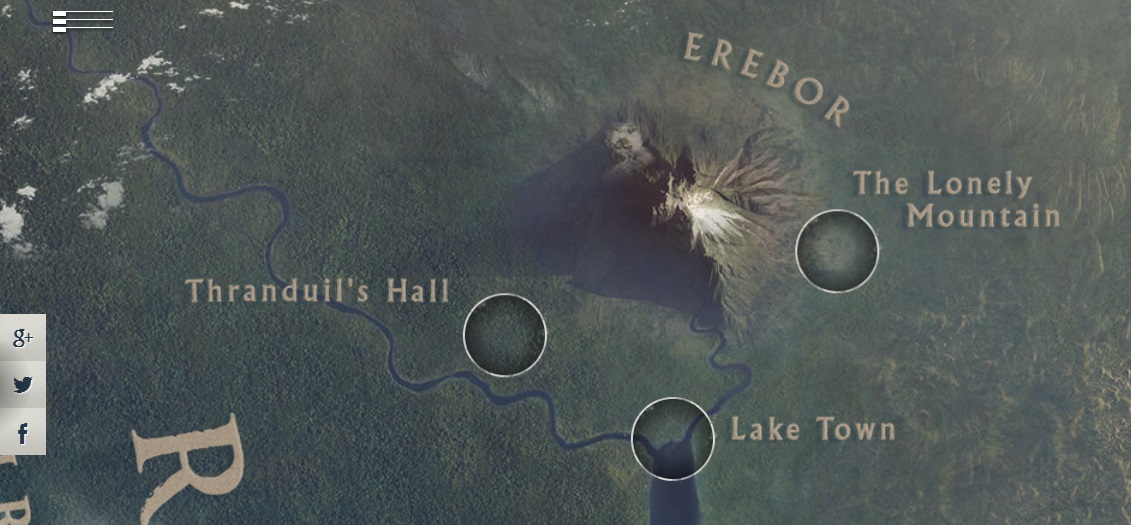 The map also boasts impressive never-before-seen interactive features, moving cloud cover, Smaug's awakening and the journey of Bilbo, Gandalf, Thorin and the Company.