Lata Mangeshkar records for female composer Vaishali Samant.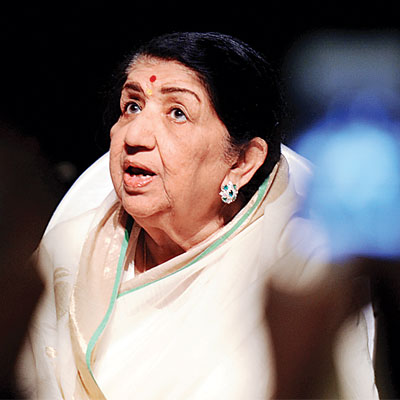 Singer Vaishali Samant who has sung many chartbusters in Marathi and Hindi (A R Rahman's Chalka chalka re in Saathiya and Taal se taal mila in Taal), is all set to compose music for a Marathi film based on the life of the19th century social reformer Mahatma Jyotirao Phule.
Vaishali has convinced the reclusive nightingale Lata Mangeshkar to record a song in Marathi for the film. The recording is to be held next week. This would be a rare song of Lata tuned by a female composer.
Says the nightingale, "At the very beginning of my singing career I recorded a song with Saraswati Devi who was the first music director of Hindi cinema. Then for a very long time I worked only with male music directors because there were hardly any women composers. After a long time came Usha Khanna. I sang several songs for her including the very successful Chai pe bulaya hai in Souten. I've also sung Marathi songs composed by my sister Meena Mangeshkar. Now Vaishali will be the fourth female music composer I will be singing for."
With a mischievous smile Lata adds, "Oh yes, there is one more female music composer I've sung for. I was very closely associated with her. Her name was Anand Ghan."
Anand Ghan was the pseudonym Lata had adopted to compose music in four Marathi films: Ram Ram Pavhana (1960) Maratha Tituka Melvav, Mohityanchi Manjula (1963) Sadhi Manase (1965) and Tambadi Mati (1969).