Kangana Ranaut is on a roll post the success of her film Queen. The actress, who played the shy and goofy Rani in Queen, is ready to blow you away with her bindaas and whacky avataar in her next Revolver Rani.
Kangana, who has come a long way since her Gangster days, is said to have done a lot of homework for her character in the film.
Grapevine has it that the actress has been visiting kinky stores in Europe for her look in Revolver Rani.
A political drama, the film will show Kangana in the role of a politically-connected local goon.
The first look of the film shows the actress in a bizzare attire and the actress pulls it off with aplomb.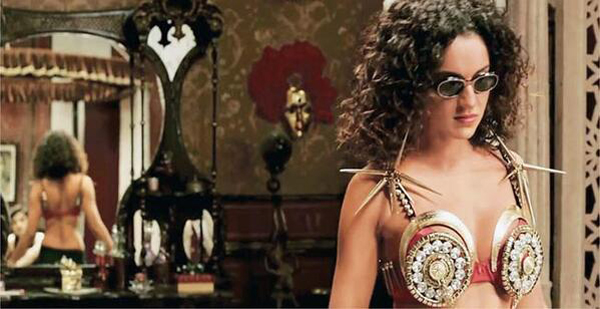 We hear, Kangana went store hopping in Europe with her costume designer Gavin to nail her look in the film. The actress will be seen sporting dhoti pants, tight kurtas, jackets, funky glasses and other accessories including a revolver.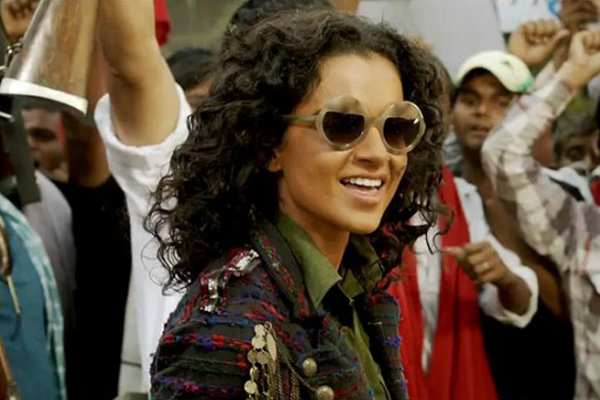 A website quoted Gavin as saying, "Kangana's character of Alka, is crazy about clothes from Europe. The wackiest was the cabre kind of outfits that she has worn for a particular bedroom scene where she is showing off to Vir Das. She is seen wearing a metallic bra, and the outfit has been making talks ever since the promo went out."
He added, "We wanted to create a look that was a little futuristic and quirky and at the same time realistic. Kangana also had a strong idea of her character and her look. That really helped. After checking out those stores, we got excited and decided on inventing our own personal style."
Interestingly, Kangana's look reminds us of Xena from a TV show Xena The Warrior Princess.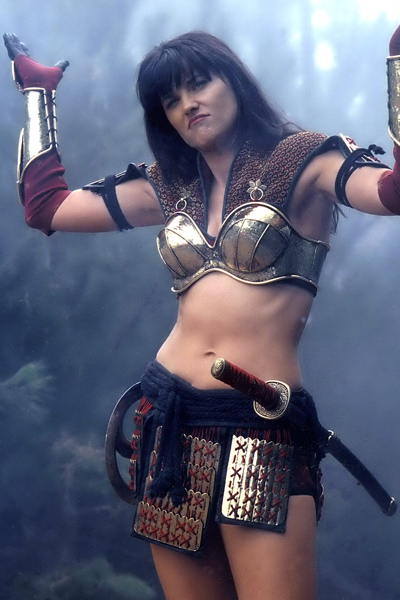 The actress, who has a great sense of fashion, has this unique ability to get under the skin of her character whether it is super model in Fashion, a simple middle-class girl in Queen or the crazy Alka Singh in Revolver Rani.
She has not only managed to portray her characters convincingly, but have also carried off the looks with immense ease.
Directed by Sai Kabir, Revolver Rani is set to hit the screens on April 25.