The film industry had its fair share of controversies and tragedies from splits to hugs to Twitter wars. Here's the lowdown on top headliners of this year...
Jiah Khan's suicide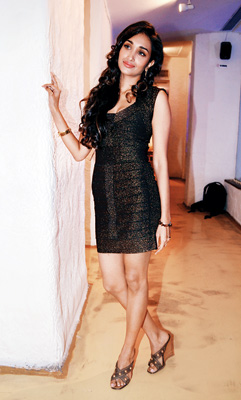 The sudden death of 25-year-old Jiah Khan (acted in Nishabd opposite Amitabh Bachchan and Aamir Khan in Ghajini) shocked not just the industry but the nation as well when her mother alleged that Aditya Pancholi's son Suraj had abetted her to kill herself. This led to Suraj's arrest and subsequent incarceration. After spending over 20 days in jail, Suraj was released on bail. He is debuting in Salman Khan's home production Hero. The case is still going on.
Take your pic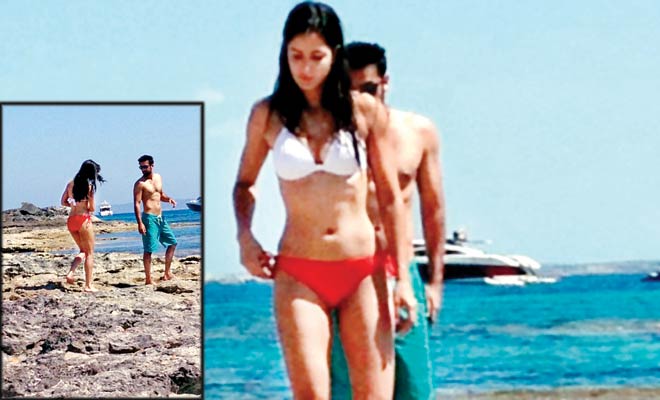 When Ranbir Kapoor and Katrina Kaif, the good friends couple, went to Ibiza for a Spanish holiday little did they know that they would become the centre of a huge controversy. A magazine released bikini-clad Katrina and carefree Ranbir prancing around on a beach. The photos went viral and Kat went ballistic even releasing a statement and calling the whole episode as a breach of privacy.
The famous hug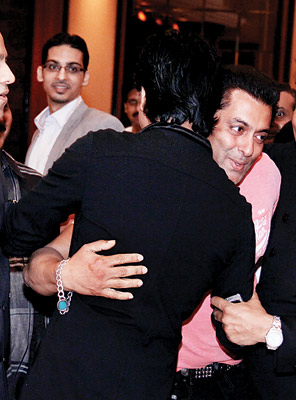 It became the talk of the town for a week when friends-turned-foes Shah Rukh and Salman met at an iftaar party and hugged each other. The two actors had a bitter fallout during Katrina Kaif's birthday party in 2008, and had made sure that they avoided meeting each other at public events. While many speculated whether this meant that the two had finally patched up, Salman clarified it on Koffee With Karan, as a goodwill gesture.
The 48-year-old virgin
Salman Khan made headlines again when a group of fishermen alleged that the actor and his father Salim Khan had forcefully tried to throw them out of his sea-facing bungalow in Bandra, since their boats and fishing nets on the beach, blocked their sea view. He grabbed eyeballs when he said he was a virgin on KWK. While most people felt it was a sarcastic remark, it became the talk of the town with even young actors like Ranveer Singh later making fun of it on KWK again.
Sunny-KRK's Twitter War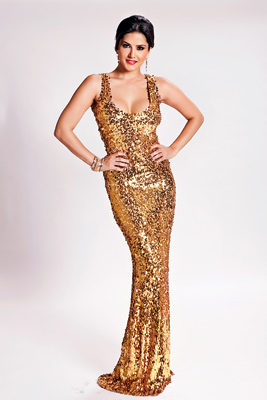 Actor-producer Kamaal R Khan claimed that Sunny Leone had made the controversial statement, "Rape is not a crime, it's just a surprise," on Twitter. The infuriated actress filed an FIR against KRK denying the statement and claimed her account had been hacked for a few minutes.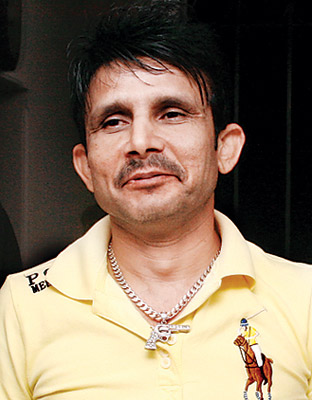 "I am not one to make a loose comment on rape ... It is disgusting for someone to make a joke out of this," she clarified. The matter got resolved when she threatened to drag the case to the cyber police.
No kidding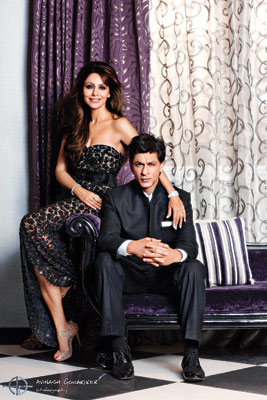 What was supposed to be a cause for celebration and joy for Shah Rukh Khan and his wife Gauri, turned out to be a nightmare for the superstar. The couple had their third child, AbRam, through surrogacy but soon thereafter the star faced allegations that he had gone for an illegal pre-natal sex determination test. A social activist filing a complaint against the couple made matters worse but the municipal corporation gave a clean chit to the star couple after launching an enquiry.
Trouble in paradise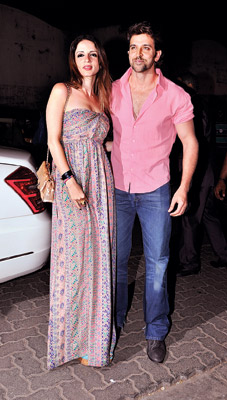 While there were rumours of trouble in paradise, the news of separation of Hrithik and Sussanne Roshan came as a surprise to many fans and well wishers. Things got murkier when one of the reasons for the split was named as Sussanne's alleged close friendship with Mehr Jessia's husband Arjun Rampal (a story he later clarified saying it was not true).
Jail and parole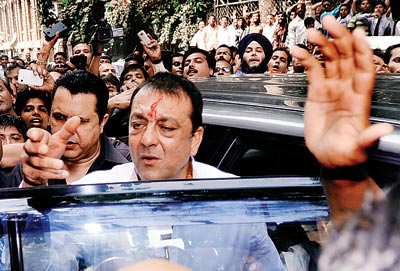 Sanjay Dutt was awarded a five-year imprisonment in March by the Supreme Court for possessing illegal firearms. Dutt was sentenced in April but was granted a month-long reprieve to complete his next projects as the fate of several Bollywood movies (worth hundreds of crores of rupees) hung in the balance after the March ruling. He went to jail in May. However, Dutt drew a lot of flak when last month he was granted parole of 30 days, even though he was out on furlough some time ago, because of his wife Manaayata's illness.
Cricket again!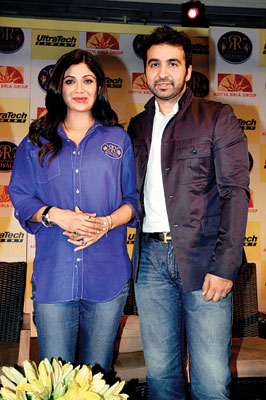 Shilpa and Raj Kundra were dragged into controversy when Siddharth Trivedi, a Rajasthan Royals player, mentioned Kundra's business partner Umesh Goenka's name in IPL spot fixing. Kundra has 42 per cent stake in the steel business of Goenka. While being questioned Goenka informed the Delhi police that not only Raj but Shilpa also was involved in the IPL 2013 betting. An enraged Shilpa took to Twitter and wrote, "For those who care, my apparent involvement in betting is complete nonsense and I have never bet on any cricket match ever. Truth will prevail."
Mallika of controversy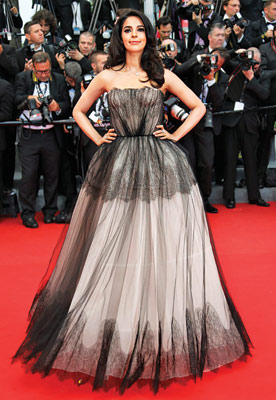 "India is a hypocritical society where women are at the bottom... I made a conscious decision to divide my time between Los Angeles and India so when I enjoy the social freedom in America and go back to India, which is so regressive for women," Mallika Sherawat's video interview with Variety at the 66th Cannes International Film Festival evoked a storm of protest back in India. From social networking websites to media the actress got verbally lashed wherever she went but a defiant Mallika stuck to her stance.
Oscar ki race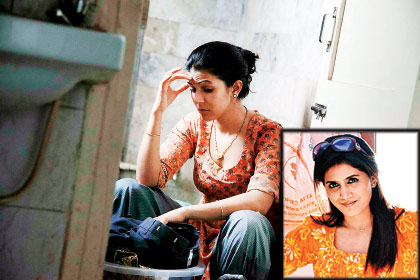 When The Good Road was chosen as India's best foreign film for the Oscars over Ritesh Batra's The Lunchbox a war of words ensued. The Film Federation of India which decides the Indian entry for the Oscars, and Batra got into a battle over the selection of The Good Road with FFI secretary general Supran Sen demanding an unconditional apology from the director for his 'unsavoury comments' against the Federation and its appointed jury. Though Batra initially remained defiant, he later tendered the apology.