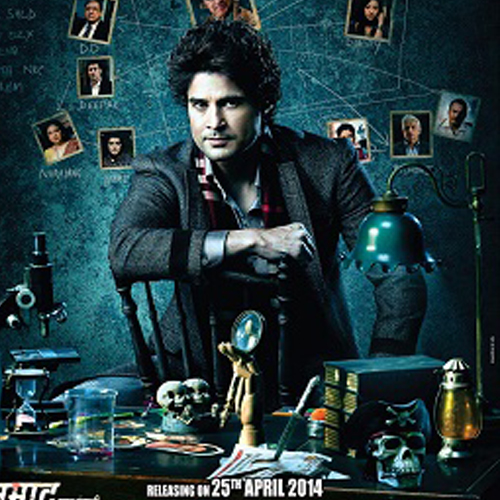 Cast: Rajeev Khandelwal, Gopal Datt, Madalasa Sharma, Girish Karnad
Director: Kaushik Ghatak
Rating: *
What's it about
A mismanaged desi version of Sherlock Holmes, Samrat & Co throws up more mysteries and questions about its badly written plot than the ones we are expected to watch.
Heavily borrowed from Robert Downey Jr's critically acclaimed film, there is hardly any original material worth mentioning. Aiming to be a thriller that will keep you on the edge of your seat the film ends up making you restless and going for multiple breaks than following the cliched ridden plot.
A mansion in Shimla serves as the setting for Samrat (Rajeev Khandelwal) to use his detective skills and crack the reason behind some odd happenings. He also has an annoying side kick Chakradhar (Gopal Datt) who bears no resemblance to Watson's charm or intellect.
What's hot
There is ample silliness and slapstick humor if that's what tickles your funny bone. Also thankfully Ghatak keeps the length of the film under control not letting it go all over the place.
What's not
The problem with a film like this is that it ends up being somewhere in between nowhere. Neither a smart thriller or a parody of the genre, it only tests your patience level with every second scene.
Actors ham and events unfold at an alarmingly slow pace. Also styling Khandelwal and even doing his hairstyle like Downey Jr was a disastrous idea. No actor in Bollywood or otherwise can ever match up to the original. Unlike our desi detectives like Byomkesh Bakshi or Karamchand, Samrat ends up being a satire of himself. Khandelwal tries hard to keep his sanity admist chaos, but fails.
What to do
Neither witty nor funny, Samrat & Co can be avoided.