The cast is remarkable and the film is rich in its material.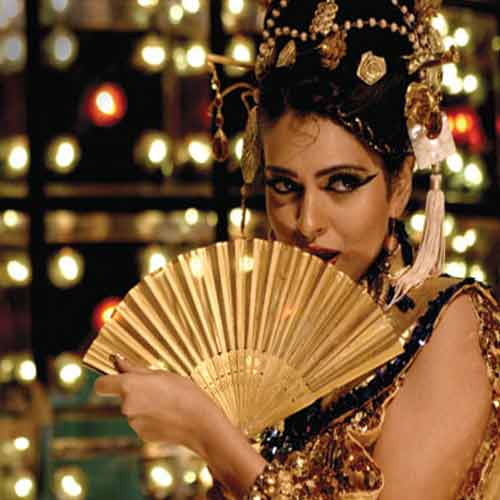 Cast: Nawazuddin Siddiqui, Niharika Singh, Anil George, Menaka Lalwani, Zeena Bhatia
Director:Ashim Ahluwalia
Rating: ***1/2
What's it about
Imagine if Boogie Nights had to be set in Bollywood what would the story be? How would the actors look? What era would the film capture? Ashim Ahluwalia's Miss Lovely is a sort of desi Boogie NIghts that takes a look at the dark underbelly of making C-grade adult movies that have only one aim to titillate the audience and make money.
It is a somewhat indulgent at times honest look at what happened on the sets of those sleazy films. Miss Lovely follows the story of Sonu Duggal (Nawazuddin Siddiqui) who works with his brother Vicky (Anil George) who makes these shady films. Sonu's job is to lure girls into agreeing to act in their film, but everything changes when he meets Pinky (Niharika Singh) as the leading lady of their film.
What's hot
The cast is remarkable and the film is rich in its material. You can't help but get drawn into this world of garish costumes, over the top dialogues, sexual innuendos and sleaze. Ahluwalia creates the right atmosphere, every scene is lit in the exact way you would see it if you were part of that very moment. Attention has been paid to detail to make sure the props, costumes, dialogues are in sync with the period the story is set in. There are ample moments which will have you in splits. What happens inside the office of a producer or the profanity being used, all of it makes the film engaging.
What's not
If you enjoy fast paced stories that don't take too long to develop then Miss Lovely is not your cup of tea. Ahluwali does get indulgent and carried away at various junctions in the film. Random shots of buildings, corners, interiors are added to give it a grungy feel. Also there isn't any distinct cohesiveness to the story line. There are no loose ends to be tied or pieces of puzzle that complete the picture. It's up to you what you draw from the effort and take home with you.
What to do
Miss Lovely is heartfelt , entertaining and technically superb. Watch it for its performances and a sneak peek into the dark abyss of the smut films of the 80's.
Check out tthe official trailer here: