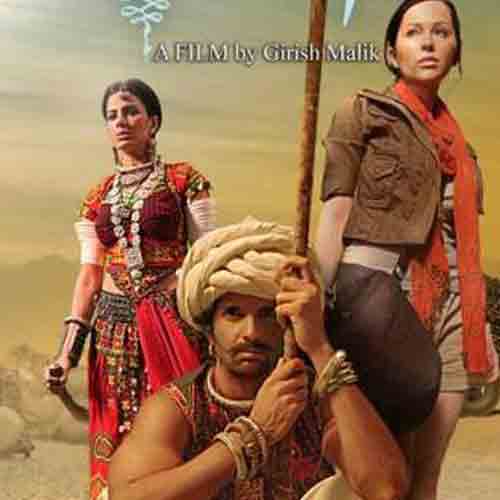 Cast: Purab H Kohli, Tannishtha Chatterjee, Kirti Kulhari, Yashpal Sharma, Mukul Dev, Saidah Jules Director: Girish Malik Rating: **
What's it about:
Staying true to its title, Jal is a story of villages fighting over water set against the backdrop of the scorching desert. However, rather than focusing on the issue at hand, the story digresses and goes off on an auto pilot mode with too many characters and some over the top dramatic moments that only make the experience less enjoyable. Purab Kohli plays the lead role of Bakka a water lord who dominates the distribution and smuggling of water in the desolate Rann of Kutch. A neighbouring village presents a problem to Bakka, but it is matters of the heart that are a cause of concern. Local village beauty Kesar (Kirti Kulhari) has her eyes set on Bakka but Puniya (Mukul Dev) thinks otherwise. In these matters of the heart there is also a parallel track with Russian ornithologist Kim (Saidah Jules) who has come to the desert to study the migratory flamingoes. There is an awkward mash up of these two plots and the result is a half baked story and some badly executed scenes.
What's hot:
The camera work is the only saving grace of the film. The way Malik captures the frames and lights up the screen is stunning. Even the panoramic shots of barren land and sand looks beautiful on certain occasions. Purab Kohli manages to impress in some scenes and takes effort to look the part. The background score goes well in synch with the mood of the film and attention has been paid to detail when it comes to the art and costume department.
What's not
There is so much emphasis on style that there is very little space for substance in Jal. In an effort to make the film look stunning, the makers have heavily compromised on the story and script. The intermittent flashes of the various subplots only hamper the progress of the film. Each time we focus on one track, there is another character that comes along testing our patience limit. Also the angle of the water problem seems like a gimmick later on.
What to do:
Visually a winner, Jal fails to make a connect with the audience with its confusing story and mishmash of sub plots.