Black is back — only this time teamed with white — as the monochrome look has become popula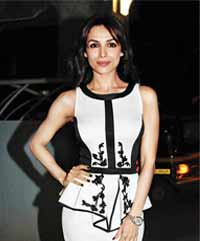 r on and off the runways. One of the simplest trends to pull off, bright whites paired against stark blacks never fail to grab attention, aside from creating a slimmer illusion. Hollywood beauties such as Jennifer Garner, Julianne Moore, Claire Danes and Marion Cotillard have been seen flaunting this striking trend at many red carpet events.

Beyonce made the monochrome trend look amazing at the recent Grammy awards, says designer Azeem Khan. "It is edgy yet classic, a comeback of the '60s. Chanel's black dress with white edging is till date considered a classic. To complete your outfit, wear a neutral or a matching shoe. As for accessories, either dress it up with glam metallic jewellery or carry a fun colour contrasting bag with bold sunglasses," he suggests.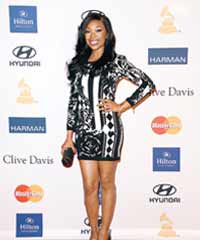 Sporting strong solid hues can make a real statement, says designer Maheka Mirpuri. "You can wear this palette for day or night to bring confidence and sophistication to your style. This is also the surest way to look taller and leaner. Add some contrast with accessories. Try teaming a long black and white dress with a gold cuff. If you feel the colour is too strong, you can add another element to tone down the look — either a pattern or a different fabric in the same hue," she adds.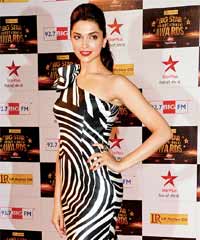 Stylist Rick Roy attributes this trend to the popularity of the graphic printed look. "Black and white when teamed together can be magical. I personally love an elegant monochrome gown with scarlet lips and side swept hair. However, it need not be restricted to evenings. The colours can be made to look really casual and funky as well."