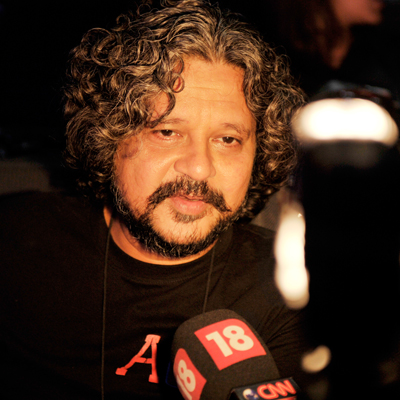 Big budget Bollywood movies have a rich tradition of interesting and memorable marketing campaigns. Zindagi Na Milegi Dobara saw the stars taking a road trip around Mumbai and Delhi.
Amir Khan, true to his pitch perfect characterisation, disappeared before the release of 3 Idiots just like his film persona, the elusive Ranchodas Chanchad. In-cinema advertising took a giant leap with Ghajini's team giving the cinema staff the iconic if somewhat debatably attractive haircuts.
Skip to Amol Gupte, who is best know for being the creative director on the 2007 surprise hit Taare Zameen Par. The director's newest venture Hawaa Hawaai,starring Saqeeb Salim and Partho Gupte, promises to continue along the same vein. The unveiling of the trailer by Sridevi was followed by a far more interesting part of the campaign for the film called the Dreamer's Campaign.
It features a series of videos starring a mix of actors and sports personalities, Farhan Akhtar, Deepika Kumari and Jugraj Singh.
Each video features the stars talking about their dreams, future goals and also how they plan to achieve them. The campaign is a unique and deglamorised version of the usual press frenzy that follows the release of a major Bollywood film. The videos are genuine and don't come across as mere publicity stunts, more so like actual tie ins to the movie's theme.
Another unique aspect is the use of sports personalities. Kumari, currently ranked the No.2 archer in the world, dazzles poignantly in her words on her dreams and how she achieved them. Even Singh touches viewers with his words on his sister and his admiration of her spirit.
The video with the most views out of three is predictably the Farhan Akhtar starrer, which like the others, doesn't fail to disappoint by quoting the clichéd and yet ever relevant John Lennon work, 'Imagine.'
The campaign will hopefully gain enormous ground and create a widespread buzz for the movie's release in May.