Actor Emraan Hashmi shares an eerie experience he had while shooting for an upcoming film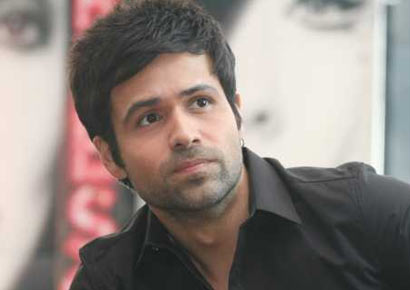 Nobody would think that a simple sequence to be completed in a lift where everybody commutes would pose a problem. But, sometimes life seems stranger than fiction. And this is exactly what happened during the shooting of a sequence for Ek thi Daayan.
Initially everyone ignored the eerie feeling while shooting in the lift, but after a point it became so claustrophobic for actor Emraan Hashmi as well as the entire unit that it was shot with breaks. A sequence that could have been wrapped up in a matter of days stretched to a full week. Hashmi says, "For this particular scene, I think we were jinxed. We tried for the first time and it didn't work out. And it took us several takes and several breaks to finally complete it after a week." Shooting this scene posed to be a huge challenge and everyone breathed a sigh of relief when the shoot was finally wrapped up.
Emraan who is not bashful about his onscreen serial kisser reputation, sees the lighter side of being cast opposite a witch in the film. "This was the only thing left for me — to romance a 'daayan'. This film fulfilled that also. Now all that is left is to romance mid-air," he said earlier. One of the most consistently successful lead actors in Bollywood, Hashmi plays a magician in the upcoming supernatural thriller, which is based on the short story by Mukul Sharma, whose daughter Konkona SenSharma plays one of the female leads along with Kalki Koechlin and Huma Qureshi.