New Year's bashes will see new Bollywood faces make their debut on the stage.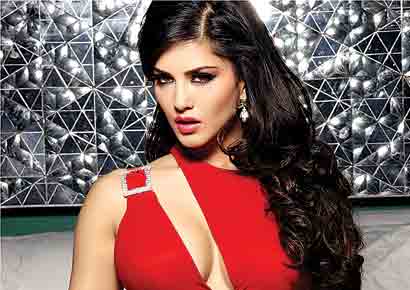 As the year comes to an end, stakes in the entertainment circuit are known to sky-rocket, as organisers try to rope in the biggest celebrities for evenings. And enthusiastic fans don't mind coughing up huge sums just to see their favourite divas groove live. Stars too are known to charge anywhere between a few lakhs to even crores for a five to 30-minute jig. And what each of them charge is often a point that seals their fate on the box-office hot-o-meter. But while events like these have always had takers, this year the regular Bollywood hotties seem to be in no mood to rake in the moolah, as several of these crowd favourites are staying away from the strobe lights.
B-Town's fave dancing queens Bipasha Basu and Malaika 'Munni' Arora Khan have decided to skip performing this year. Mallika Sherawat has switched from earning in rupees to making dollars with reports of her performing abroad. But with these A-list performers taking a break this year, the stage is set for several new entrants. And leading the pack is the Ishaqzaade pair Arjun Kapoor and Parineeti Chopra who will be performing at Aamby Valley in what will be their first ever New Year's performance. Another newbie on the performing block is Prachi Desai who is slated to perform at Country Club. Sunny Leone too is said to have confirmed for a New Year's gig, while leggy Sameera Reddy will be performing in Lucknow.
Though the exact figures involved are a hushed affair even among organisers, talking about the money-spinners, an insider reveals that the top rakers this year seem to be Mallika Sherawat and Sunny Leone.
"I am really excited about performing for the first time. Moreso because it's hardly been a year since my debut," shares Parineeti, who will be dancing to her Ishaqzaade numbers. Arjun, who will perform solo mostly, says that he's excited to turn item boy with his very first film. "I love dancing, so the money is just an added bonus. I will be bringing in the New Year doing something that I love the most — entertaining crowds," he says. "What's wrong in dancing and getting paid for doing something that you enjoy?" asks Parineeti.
The moolah, however has not proven to be a motivator for some of the A-listers including Kareena Kapoor and Katrina Kaif, who have turned down offers despite being offered astronomical amounts. Actor Sonam Kapoor too is known to have turned down offers. "I am not against those who perform, but I prefer to celebrate with family and friends," she says.