Soha Ali Khan who has been opting for different, 'real' films, talks about her projects and more.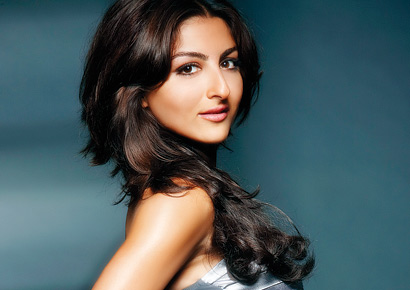 Actor Soha Ali Khan, who was busy indulging in the celebrations surrounding her brother Saif Ali Khan's wedding to Kareena Kapoor recently, says the family had to take some time off to recover from all the hectic activity.
"It's been two weeks and I can say that we have finally recovered," she laughs. "We spent two lovely days in Pataudi to recuperate from the wedding. And Pataudi is always nice, away from the city... We needed the detox," says Soha.
On the career front, she is looking forward to her film Life Goes On, which was screened at the recently concluded Seven Islands International Film Festival. "The film is about an Indian father living in London, and his three daughters. It opens with the mother's death. And the father starts retracing his relationship with each of his three daughters and faces problems. For example, my character is in love with a Muslim man and the father is prejudiced by his traumatic experiences during the Partition," explains Soha.
"The film is interesting because it explores the issues of generation gaps, changing values and the questions of identity in a very textured way," she adds.
Ask the actor about staying away from typical masala films and opting for more "real" cinema, and she says, "I think people are always looking at aspirational cinema, especially female actors. We tend to be drawn to real roles. Today's women are independent; they don't need to put on tons of makeup to dance around the trees. There will always be glossy, glitzy roles but then reality is a larger part of today's cinema which I find exciting," says Khan.
The actor is also excited about her next film, Sahib Biwi aur Gangster Returns. "Tigmanshu is an immensely talented director and it is also the first time that I am in a sequel. I am also hoping Midnight's Children gets an India release, but we can't say," says the actor. She has also wrapped up Chaarfutiya Chhokare. "The  film is about a girl who wants to bring back on track, the life of these boys who are child assassins. It is a very real, fast-paced film with action and intrigue. It's in post production and I suppose it should release early next year," she reveals.