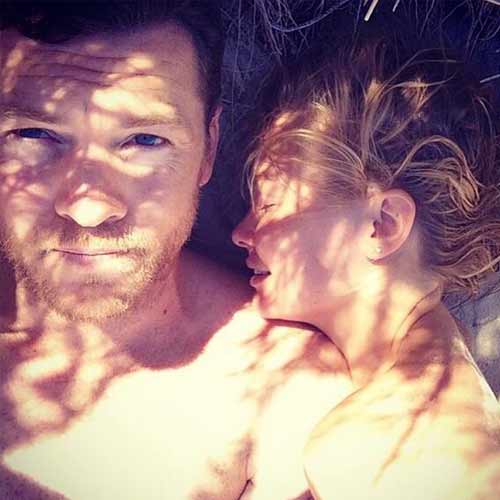 Lara Bingle has fuelled rumors that she has secretly tied the knot with her boyfriend Sam Worthington after a picture surfaced on Instagram with the model standing at a beach wedding setup.
A pal of Bingle, who can be seen posing for the pic in a revealing bikini, captioned the picture with "Here comes the bride," News.com.au reported.
Later, Bingle, who met the 'Avatar' star in September 2013, commented on the image saying it was her at her pal Vicki Lee's wedding.