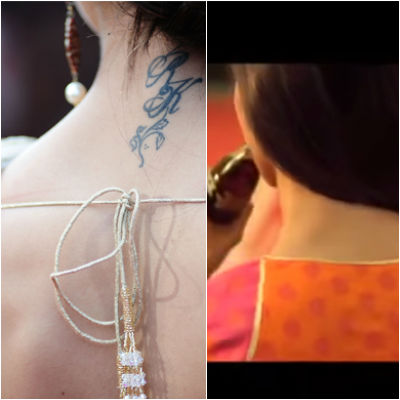 Deepika Padukone's 'RK' tattoo which was a joke on the couch of Koffee with Karan has suddenly disappeared from her neck.
In a new soft drink commercial Padukone asks why people are looking at her neck from where the tattoo seems to have mysteriously disappeared. Either the ad makers have managed to remove the embarrassing tattoo through photoshop or through some camouflaging cream, or Padukone has used laser removal technique to get rid of the tattoo.
Interestingly the ad was directed by Anurag Kashyap who claims to focus only on the camera scene and did not see the tattoo. Deepika's ex Ranbir Kapoor features in Anurag Kashyap's upcoming movie 'Bombay Velvet' along with Anushka Sharma.
On the other hand, Deepika has let go the offer to do an item number in Salman Khan's Kick since she has already done an item for SRK starrer, Happy New Year and she doesn't want a conflict of interest.