The two actresses are said to be the top contenders to be paired with Salman Khan in his upcoming film.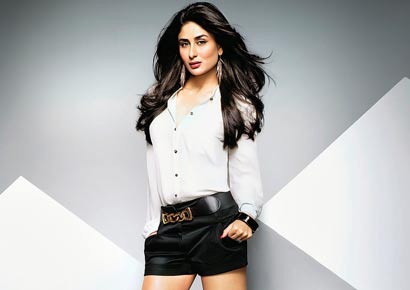 Actresses Kareena Kapoor and Deepika Padukone have crossed paths often enough to be considered as professional rivals. Most recently, Ram Leela — a film that Sanjay Leela Bhansali had first offered to Kareena fell into Deepika's lap, after Bhansali reportedly dropped her as he didn't want a married heroine.
Sources claim that date issues was the real problem. In either case, it turned out to work in Deepika's favour, who bagged the role beating her peers. Then again, after Kareena turned down Karan Johar and Ekta Kapoor's yet-to-be-titled film opposite Emraan Hashmi, it is apparently Deepika who has been roped in for the lead role. And now, it seems like the tug-of-war between the two Bolly hotties continues for Sohail Khan's Sher Khan as well.
The makers are yet to lock a heroine for their film starring Salman Khan in the title role. And according to sources, both Kareena and Deepika are said to be in the running for it.
An insider reveals that while Deepika's pairing with Salman will be a fresh one and she too has expressed a desire to work with the Khan, Kareena's name figures very high on the list. "Deepika has often admitted that she is keen to work with Salman and there's no doubt that the pairing will be a fresh one too. Also she's proven to be a strong actress herself, so she's definitely a name being considered," says the insider.
Talking about Kareena, the source adds that her super-success at the box office, clubbed with her own Rs100-crore hit Bodyguard with Salman, makes her a strong contender. "But more than her track record and professionalism, what makes her a strong candidate is the fact that Salman shares a very comfortable equation with Kareena. Both Bhai and Sohail are extremely fond of her, and this naturally is an added bonus for Kareena, who is more likely to bag the role," explains the source. And as the takkar between the two intensifies, everyone is eager to see who wins the round this time.