The actor picked the R 'n' B singer as his ideal choice to play the next Bond girl.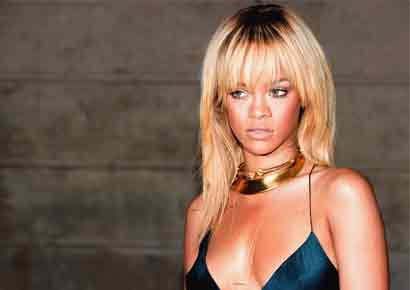 Daniel Craig has said that his top pick for the next Bond girl would be R 'n' B star Rihanna.
While being interviewed on Globalgrind.com the British star revealed he can see singer Rihanna playing the MI6 agent's love interest, the Daily Mail reported.
Craig, who was promoting the 23rd Bond movie on the web show, was asked by interviewer Ben Lyons: 'Who makes a better Bond girl: Rihanna or Beyonce?
After a moment's hesitation, Craig, who is playing the legendary spy for the third time replied: 'Rihanna, I think.
Questioning Craig's choice as to why he would choose the Diamonds singer he said: 'She's dirtier.
On hearing the news Rihanna, who made her acting debut earlier this year in the sci-fi blockbuster Battleship, tweeted: 'Daniel Craig Says Rihanna Would Be An Ideal Bond Girl.. this makes me happy :)'.