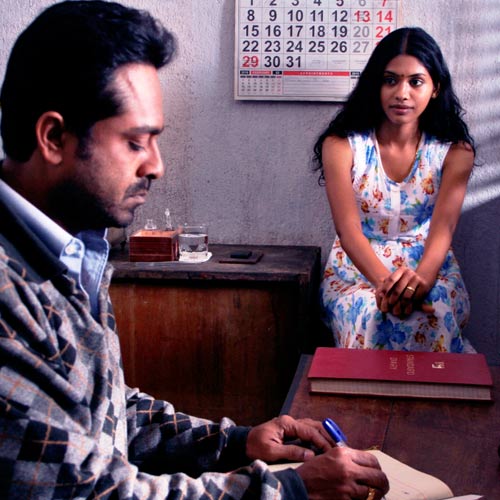 As part of PVR Director's Rare which is a platform for theatrical release of critically acclaimed cinema from across the world and niche content, Mumbai will witness the release of a Sri Lankan award winning film 'With You, Without You' on June 13. The critically acclaimed film was screened at Chicago International Film Festival, Montreal World Film Festival and Hong Kong International Film Festival. It also bagged awards like the Russian Critic's Prize and SIGNIS award.
Directed by the renowned Sri Lankan director, Prasanna Vithanage, 'With You, Without You' is adapted from Fyodor Dostoyevsky's novel, 'The Meek One'. It stars the Indian actress, Anjali Patil and Sri Lankan actor, Shyam Fernando. This film is a Sinhala and Tamil language film.
Set in post civil war era in Sri Lanka, it is the story of 45-year-old Sarathsiri who falls in love with a 24-year-old Tamil woman, Selvi. This confrontation of the two ends of the war is the premise of the film. The director has portrayed the society with unhealed wounds and the two characters of the ethnic film became the metaphor for the entire nation's struggle.
About the movie, PVR Joint Managing director Sanjeev Kumar Bijli says,"The film highlights the most sensitive issue in the most touching way and we are sure that the audience will associate with the film, taking away the message that the director, Vithanage has tried to convey."
The film is also set to release in Delhi, Bangalore, Chennai, Pune and Hyderabad.
Watch the trailer here: