In a tête-à-tête with After Hrs, Kannada actor Chiranjeevi Sarja talks about his new found love for cycling; upcoming projects and brother Dhruva Sarja's growing popularity...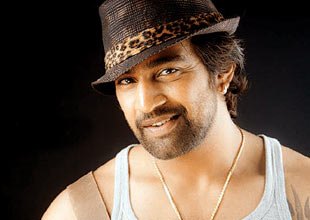 2012 may not have been eventful for actor Chiranjeevi Sarja, but the new year promises to bring with it a whole new set of opportunities. In fact, Chiru turns a brand ambassador this year.
He has been approached by a bicycle club that is known to organise rides to raise funds for the needy. "I enjoy taking off with friends on short cycling trips whenever time permits. So when Harish Kumar of Get CYC'd, a cycle club, requested me to endorse them, I gave my nod. Not only will this motivate me to cycle more often but it will also give me an opportunity to work for a cause," says Chiru.
The 15-member group collects a certain amount of money from riders who join them on their long and short trips, and contributes he same towards a social cause. "Educating the poor is our main focus area," he adds.
Chiru will soon also be directing and acting in a short film that will highlight the benefits of cycling. His actor, brother Dhruva Sarja is also likely to act in it. Speaking of direction, wasn't there a short film that he was supposed to be making along with actor Sudeep? "Yes, but our respective film projects and the Celebrity Cricket League have kept us busy. But when the film does come out, it will be a surprise package!" he says.
While we may have to wait a bit longer to see Chiru's directorial skills, the actor will soon be seen showing off his acting chops in Varadanayaka.
"The film releases this month and the character I play is a lot like me. He is easygoing and a brat. I have given my 100%. With a great actor like Sudeep in the film, I had to give my best shot after all!" he quips. Chiru has been an open admirer of Sudeep and one hears that he even looks up to the senior actor for career guidance.
Disproving it, Chiru says, "Not really. But now that you mention it, it will do me good to take suggestions from an experienced actor like him." And does Chiru guide his younger brother Dhruva? The reaction is instant.
"He is a torture!" exclaims Chiru adding, "He wakes me up in the middle of the night and insists that I help him with his dialogue renditions! He is hard working and I am glad that Adhuri, his first film, was well received. He has a bright future."
Chiru himself has a busy call sheet. First up is Whistle. "I am attending workshops for this film. There is so much more to this film than just fighting and dancing. You will see a complete change in my body language here," he adds. Ajith is his other film. "There are a few more films in the pipeline but I am concentrating on Whistle for now," he concludes.