Actors Priyamani and Nidhi Subbaiah will be the leading ladies in Puneet Rajkumars's latest flick — Anna Bond.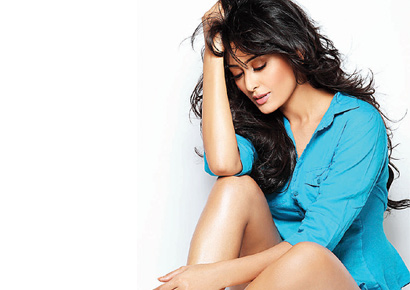 So it's final, the leading ladies for Puneet Rajkumar's latest flick, Anna Bond, are chosen. This much-awaited film, which will see director Suri team up with Puneet again after Jackie, will have Priyamani and Nidhi Subbaiah as part of the star cast. Producer Raghavendra Rajkumar confirmed the news to DNA.
"Yes, Priyamani and Nidhi will be the two leading ladies in Anna Bond. We're almost in the final stages of pre-production and the film will start within a fortnight," reveals Raghavendra, who confirms that the film will be officially launched on October 7, a day after the release of Paramathma, Puneet's next release.
"We want Paramathma to have its share of attention before its release. We've always maintained this, be it during the release of Jackie or Hudugru. We refrain from promoting the next film in line," adds Raghavendra, whose home banner will be having Suri directing with them for the second time in a row after Jackie.
"We believe that both Priyamani and Nidhi are immensely talented actors and are competent to play the roles that they've been signed for. Apart from them, we will also have Rangayana Raghu playing a pivotal role in the film. The technical team will be the same as the one that we worked with during Jackie," says Raghavendra. This would include V Harikrishna for music, Sathya Hegde for cinematography, Imran Sardhariya for choreography and Yogaraj Bhat's lyrics amongst others.
Anna Bond, we learn from sources, will not require two romantic leads opposite Puneet. A source tells us, "Nidhi plays a pivotal role in the film, which is going to be one of the best in her career. The script of this film is going to be something completely different and it will see Puneet in a new-seen-before avatar." Surely, this one is going to be one helluva watch for Puneet's fans!