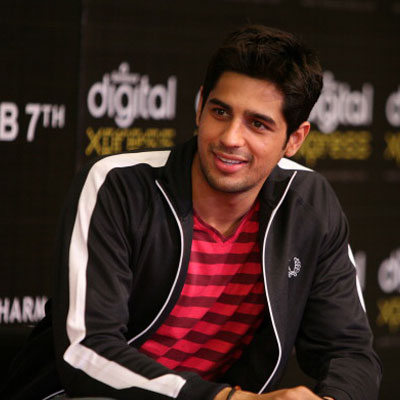 'Hasee Toh Phasee' actor Sidharth Malhotra is all set to play a grey character in his next film.
The makers of 'Ek Villain' have come up with an exclusive interview of Sidharth Malhotra to give an idea about Sid's character in the film. In this exclusive video he is seen describing his 'Ek Villain' journey.
He talks about his co-stars Shraddha Kapoor and Riteish Deshmukh and praises their efforts a lot in bringing him into the perfect character mould.
He also speaks about how he had never done such a character and he broke away from his lover-boy tag to do something strikingly different. He talks about how he has become a pro at crying on-screen after this film.
He is also all praise for director Mohit Suri, who decided to cast him in such a negative character right after his first film 'Student Of The Year'.
Sid talks about his co-star Shraddha Kapoor and how her sense of humour is goofy and they bonded well right from the very first workshop.
Sid also informs that the makers have decided to call the day of the film's release as 'Villaintines Day', which signifies the love story of a villain. Celebrating a villain's love story is indeed a very innovative way of introducing the characters to the audiences.
The team behind 'Ek Villain' has certainly built up a hype around the film. Whether the film lives up to it can be found out on June 27.
Also Read: New 'Ek Villain' trailer reveals the film to be a nail biting story