Shradha A Salla, a Tarot card reader and a numerologist tells all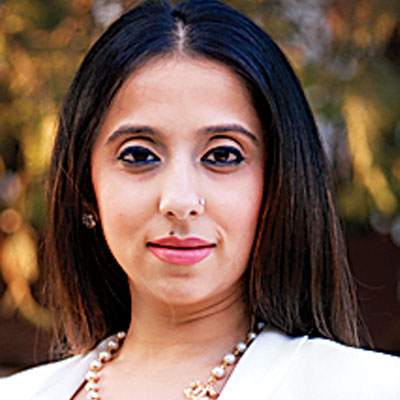 Did you know that your name can determine if you will be successful in life? Shradha A Salla says, "We can use alphabets to our advantage, in order to gain success based on the success rate of certain names. Naming your child according to this pattern will definitely carve a pathway of success."
How alphabets can bring your child into the limelight
Shradha says certain alphabets and names are known to work in the glamour industry. K being one of the most powerful alphabets for success in the film industry. The success of the Khans, Kareena, Katrina, most movies and serials starting with K proves this. Also, names that sound royal have proven to work wonders for the individual whether it's Amitabh, Shah Rukh or Salman."
She adds while some names spell success not all of them may work for people. She says, "A lot of people still come to me wanting to name their baby girl Aishwarya. While the name may have worked for the former Miss World. It's not a guarantee that it will work for the future generation. Instead, they should opt for the name Pooja which is a successful name for movies but for television and production houses Puja spelled with a U instead of an O works better."
Tips to keep in mind while naming your kid
Short names usually do not make an impact on the silver screen. Names with a bit of drama and length are more successful.
Avoid naming kids after Gods and Goddesses as names like Krishna, Radha, Meera and Gopal don't work for Bollywood.
Names that describe beauty, grace and magic always work eg: Deepika, Katrina, Karishma and Anushka.
J is also a good alphabet for the film industry.
Double alphabets like AA or KK or SS in the start of a name do not work in this line.