The actress has topped yet another independent survey held across India recently; is the only A-lister to lead in all cities across.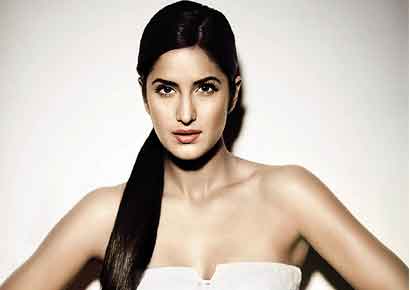 Actress Katrina Kaif has been named among the top 10 female stars India loves (SIL) that was carried out by an independent monthly survey conducted by Ormax. But what gives Kat a lead amongst the others including Priyanka Chopra, Kareena Kapoor, Vidya Balan, Aishwarya Rai Bachchan, Madhuri Dixit Nene, Deepika Padukone and Rani Mukerji, is the fact that she is the only actor to top the survey across all the 16 cities of India — a feat that even her male contemporaries Salman Khan and Shah Rukh Khan haven't managed. Among them, Salman leads across all territories except West Bengal, where Shah Rukh is at the top spot.
Talking about Katrina's popularity, trade observers say that her successful track record is what has given her the lead. "Despite being the only star in the top league to not have a Rs100 crore film until Ek Tha Tiger happened, she has been reigning at the BO.
That's because her success ratio is among the highest in Bollywood," says trade analyst Taran Adarsh, who points out that she is in fact the only actress to feature solo on a poster of a Salman Khan film. Another trade observer adds that what has upped her stocks is the fact that she has been part of some really big commercial hits, right from Singh is Kingg to Raajneeti to Zindagi Na Milegi Dobara and her latest 200 crore big ticket Ek Tha Tiger.
"Katrina is not relegated to the backseat. Neither is she arm candy here. She has meaty parts to her credit," adds Taran.
Katrina, who is currently shooting in Chicago for Dhoom 3 says that it's good to have acknowledgement, but it's not something that she ponders about.
"Somewhere, they just tell you that you have been making the right career choices, so it's good to know. But it's not something I flaunt for sure," she'd earlier said. As for the chemistry with the three Khan co-stars — Salman, Shah Rukh and Aamir — which is under the scanner as comparisons are obvious, she'd said that chemistry is a reaction and not just her action. "All the three have such unique styles of acting, so I think the chemistry is more about their action and my reaction. Since the actions are so different, I don't know whether the comparisons would be fair at all," she smiles.