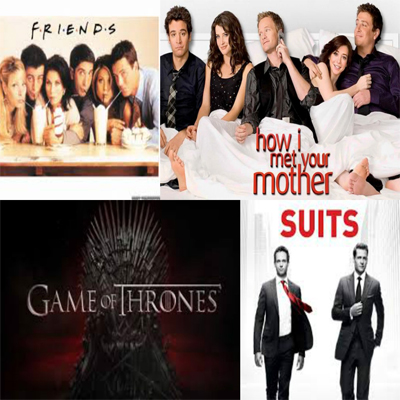 Who doesn't love watching TV shows? Combine that with some alcohol and you have a winning party! The new age drinking games are no longer the classic beer pong, or Tic Tac Toe, it is the popular TV shows that are all set to get you drunk. Joey from F.R.I.E.N.D.S. saying "how you doin'?" and Barney Stinson's "Legendary" from How I Met Your Mother, are good excuses to have the next round of shots. Here are 15 TV shows and their popular drinking games:
1. Big Bang Theory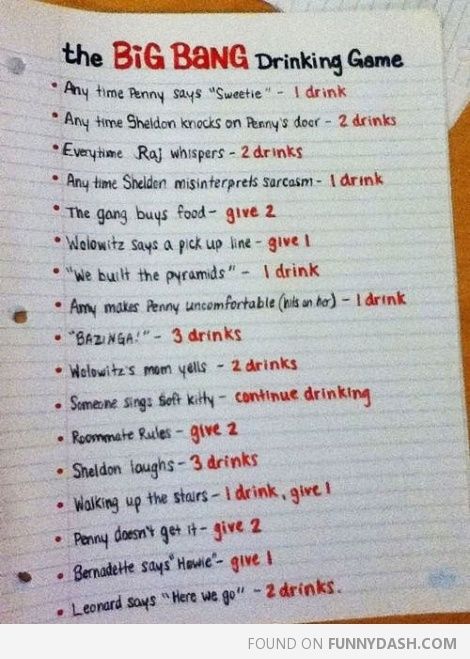 2. Breaking Bad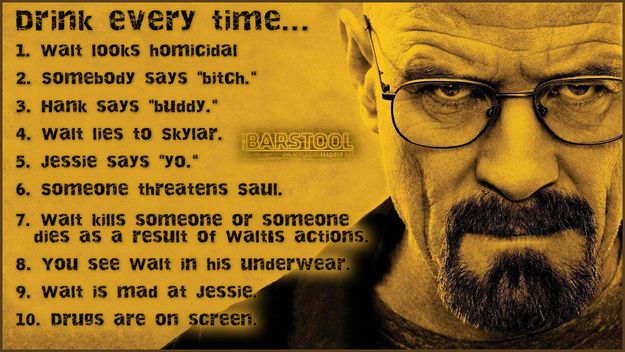 3. Dexter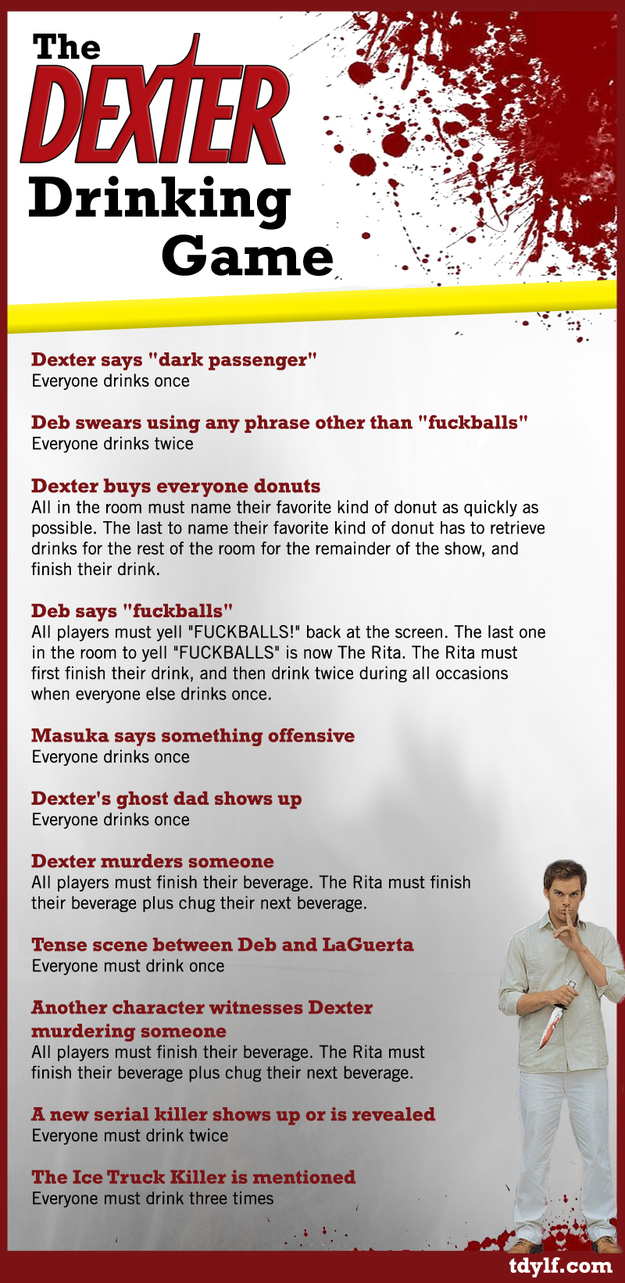 4. Family Guy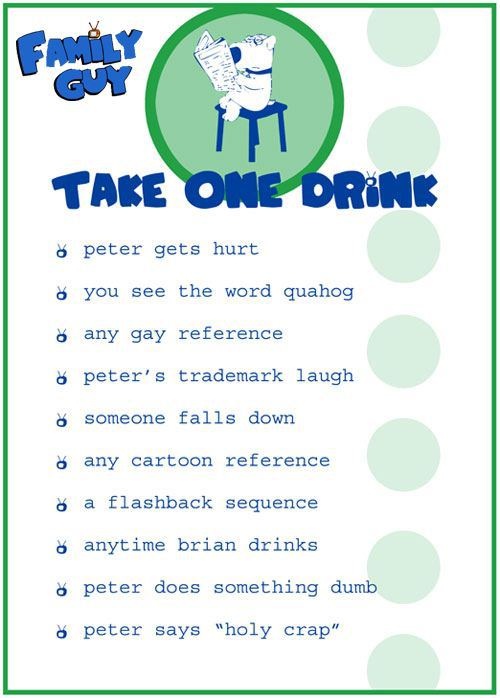 5. Friends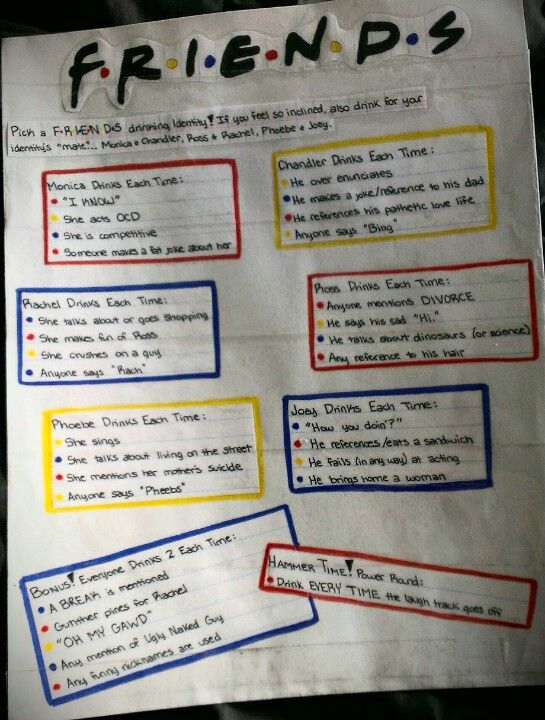 6. Game of Thrones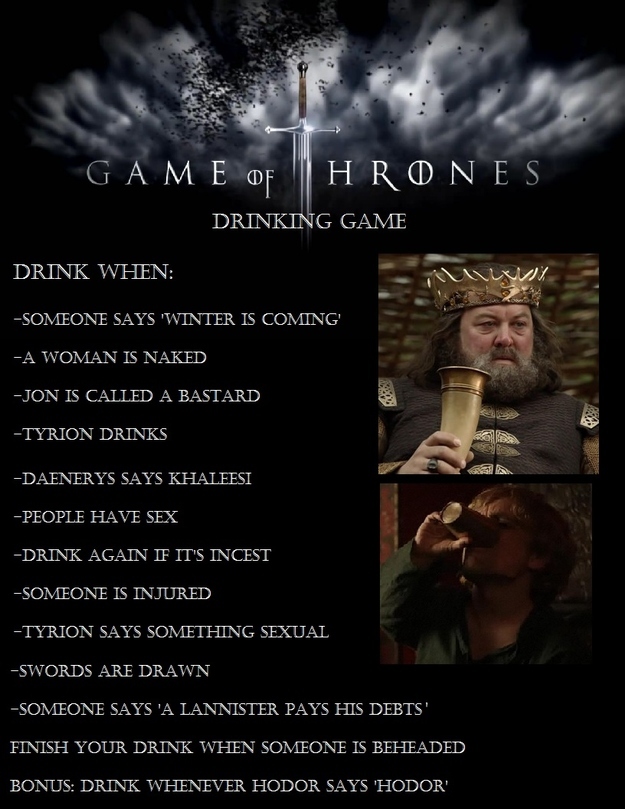 7. Gossip Girl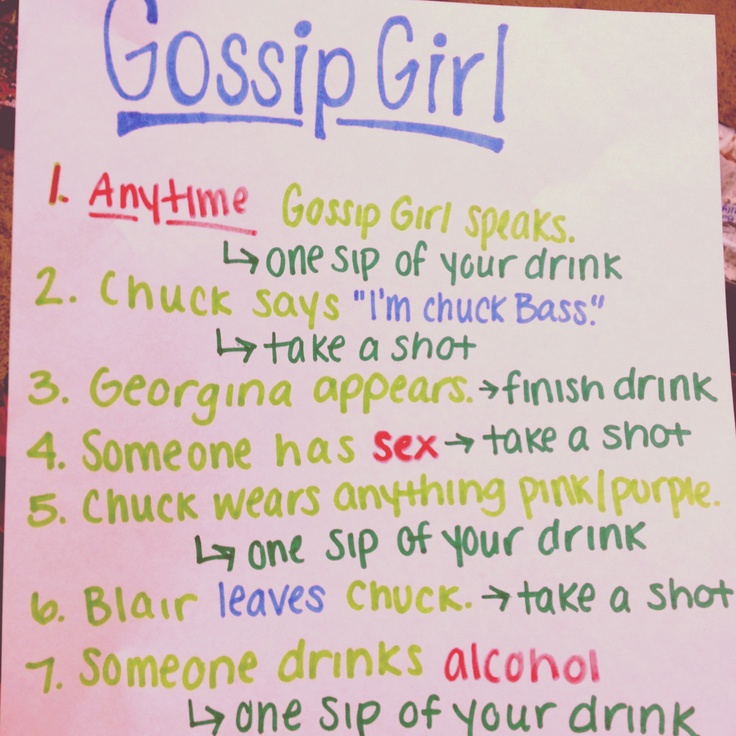 8. House M.D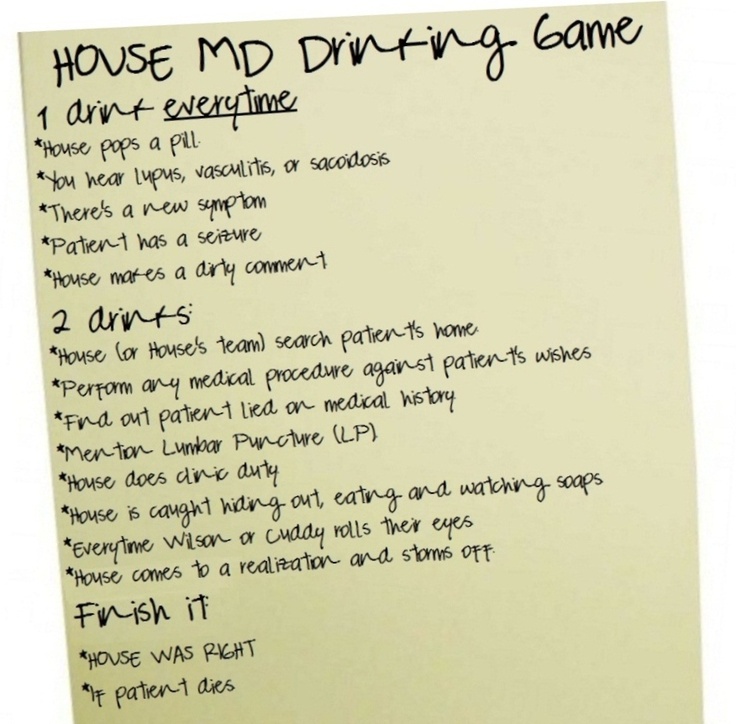 9. How I Met Your Mother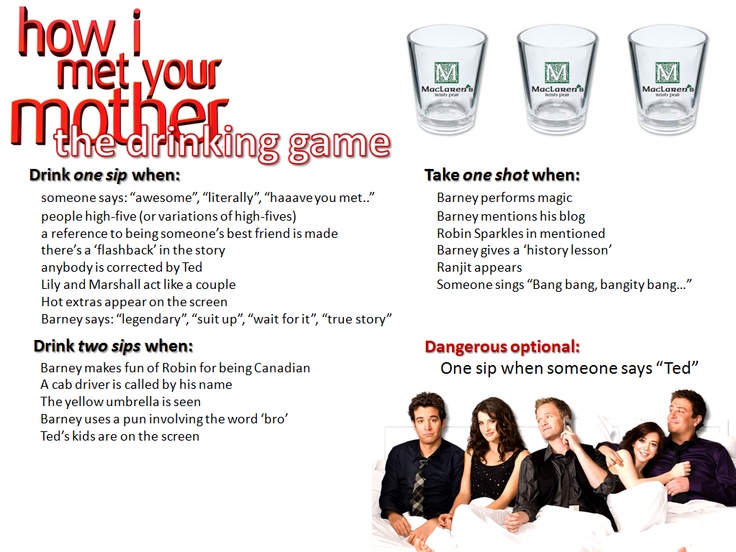 10. Modern Family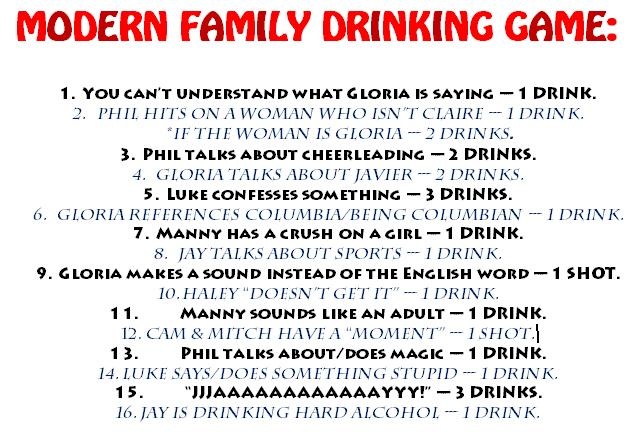 11.Psych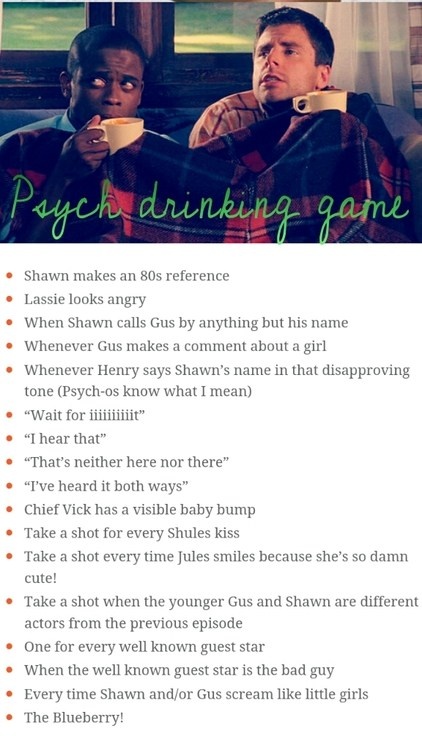 12. Sherlock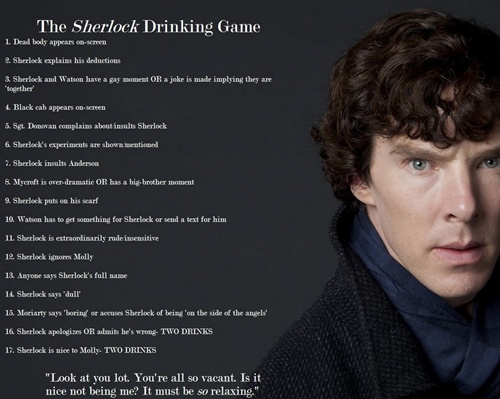 13. The Simpsons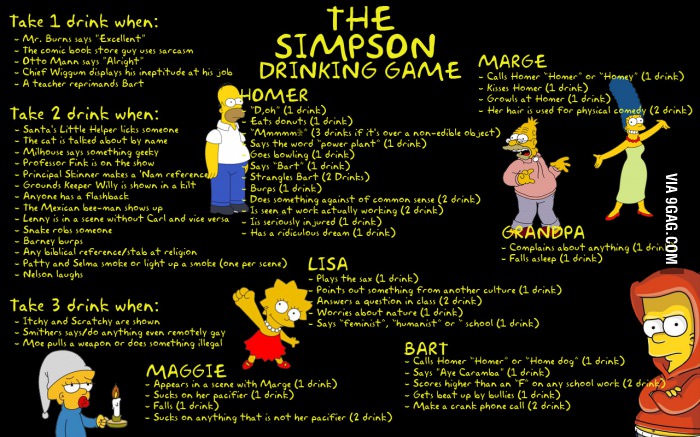 14. Suits

15. Supernatural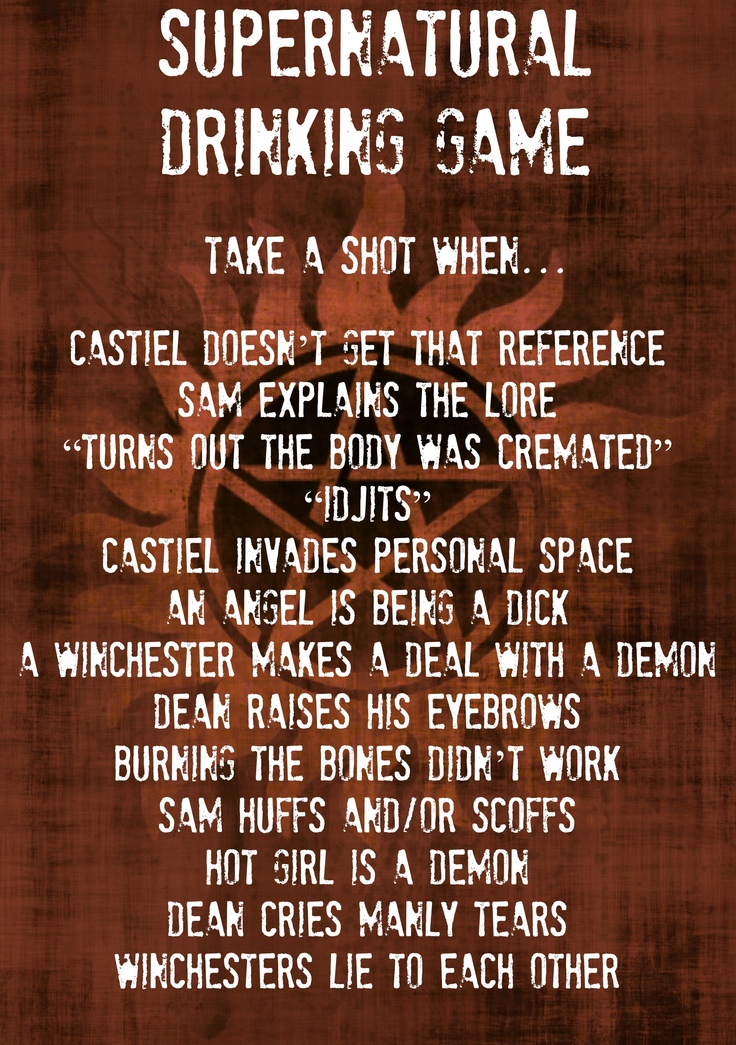 It's time to watch some TV shows and get drunk!
Photocredit - Pinterest