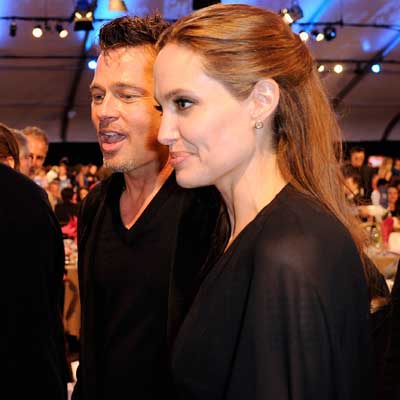 Brad Pitt, who looked dapper in a tuxedo when he arrived on the red carpet at the 86th Annual Academy Awards, had worn fiance Angelina Jolie's jewelry designs.
The buttons and cufflinks on the '12 Years a Slave' star's tux were from Jolie's jewelry line, known as Jolie's Style, with Robert Procop, People Magazine reported.
Both the stylish designs were tablet-cut diamonds set into yellow gold.
Procop has also revealed in a statement that Pitt's specially designed cufflinks were a gift from Jolie for Christmas.