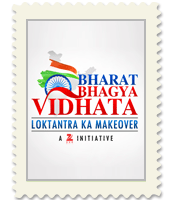 Jaagte Raho
A Raj Kapoor production, the film shows how the middle-class in India is caught in the web of corruption. A poor peasant (Raj Kapoor) accidentally enters an apartment building in the city. The residents take him for a thief and he is forced to run from one flat to another trying to escape. On his escapade, he witnesses many shady activities in the flats where he hides.
Deewar

The Amitabh Bachchan and Shashi Kapoor-starrer is a story of two brothers who choose to go different ways — one goes on to become a police officer, the other gets involved in nefarious activities. Amitabh's pride of his wealth takes a hit when his mother shuns him for his unscrupulous ways and chooses a life of modesty.
Ardh Satya

The 1983 film directed by Govind Nihalani deals with the frustrations of an honest police officer caught in the web of corruption within the system.
Shool
The film revolves around an honest cop Samar Pratap Singh (Manoj Bajpayee), who is transferred to an area in Bihar where corrupt politician Bachu Yadav's word is the law of the land. Singh's honesty and sense of duty pits him against the corrupt Yadav. The film shows his fight against a nexux between politicians and the police force.
Khosla ka Ghosla
The film gave glimpse of how corrupt property dealers of Delhi bribe the system to acquire land illegally.
Rann
The movie deals with the nexus between media houses and corrupt politicians who create news to suit their agendas.
Lage Raho Munnabhai
Sequel to Munnabhai MBBS, the film was a fresh take on corruption and the lost ideals of our great leaders. Munnabhai, a goon with a heart of gold, takes on his friend and builder Happy Singh when he finds out that he plans to take away a house belonging to senior citizens.
Rajneeti
The film mirrors the brutality of aspirations in politics and how they affect relationships and influence personal equations. The film also dwells on the sacrifices and the inner demons one needs to grapple with in order to survive in power.
Do Dooni Chaar
The film deals with the struggles of Mr Duggal, a teacher who makes Rs20,000 a month. He is tempted to chose the easy way to make money when he comes across a bribe tucked in a blank answer sheet.
Well done Abba
Director Shyam Benegal tells the story of a Hyderabadi driver who has to bribe his way through the system to get a tubewell installed in his backyard.