Repeated references to the feline beasts in B-Town are taking the industry's fascination with them to a new level.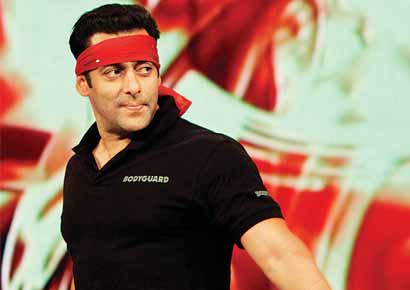 Last year Singham, and this year Ek Tha Tiger roared at the box-office. Recently, Life of Pi had a tiger playing an important role in the Ang Lee film that was based on Indian characters. And while the fascination with these wild beasts on the big screen isn't new, with films in the past like Mr Natwarlal and Junoon featuring them prominently, there seems to be a sudden revival of Bollywood's love affair with them off late.
Even the year ahead has enough references to the ferocious animals. We'll see Sanjay Dutt reprise the role of Sher Khan in the remake of Zanjeer, made famous by Pran in the original Amitabh Bachchan starrer and is also starring in a film named Sher. While Ajay Devgn's Singham only had references of him being compared to the wild beast, his upcoming film Himmatwala will see him fight a real tiger. But it isn't his first tryst with the tigers, as he had earlier starred in Kaal that centred around a bunch of tigers.
Salman too was set to play the lead in Sher Khan till it was pushed ahead to accommodate his other films. And it isn't just on reel that the actors are revealing their fascination with the tigers, even in real life, Bolly stars Amitabh Bachchan and John Abraham have pledged their support to save tigers.
Talking about Bollywood's sudden interest in these animals on screen, trade observers point out that much has to do with the heroes playing characters that are larger than life on reel. "They are majestic animals that naturally exude the sense of unlimited power, very much like the aura our heroes project. Having a fight sequence in the film or even references to the name, spell out power and confidence that the hero's image needs to establish in the film," says filmmaker Rohit Shetty.
Salman Khan feels that the onscreen reference is to denote that the hero lives his life the way a tiger does in the jungle, "Unafraid and like a king".
According to trade analyst Komal Nahta, it is the awe-inspiring effect that the tigers have on humans that make them such a hit onscreen. "It adds on to the larger than life persona of the hero. But it's an interesting coincidence," he says.